Pediatric Pyrexia in Primary Care Settings-What the Clinician Should Know!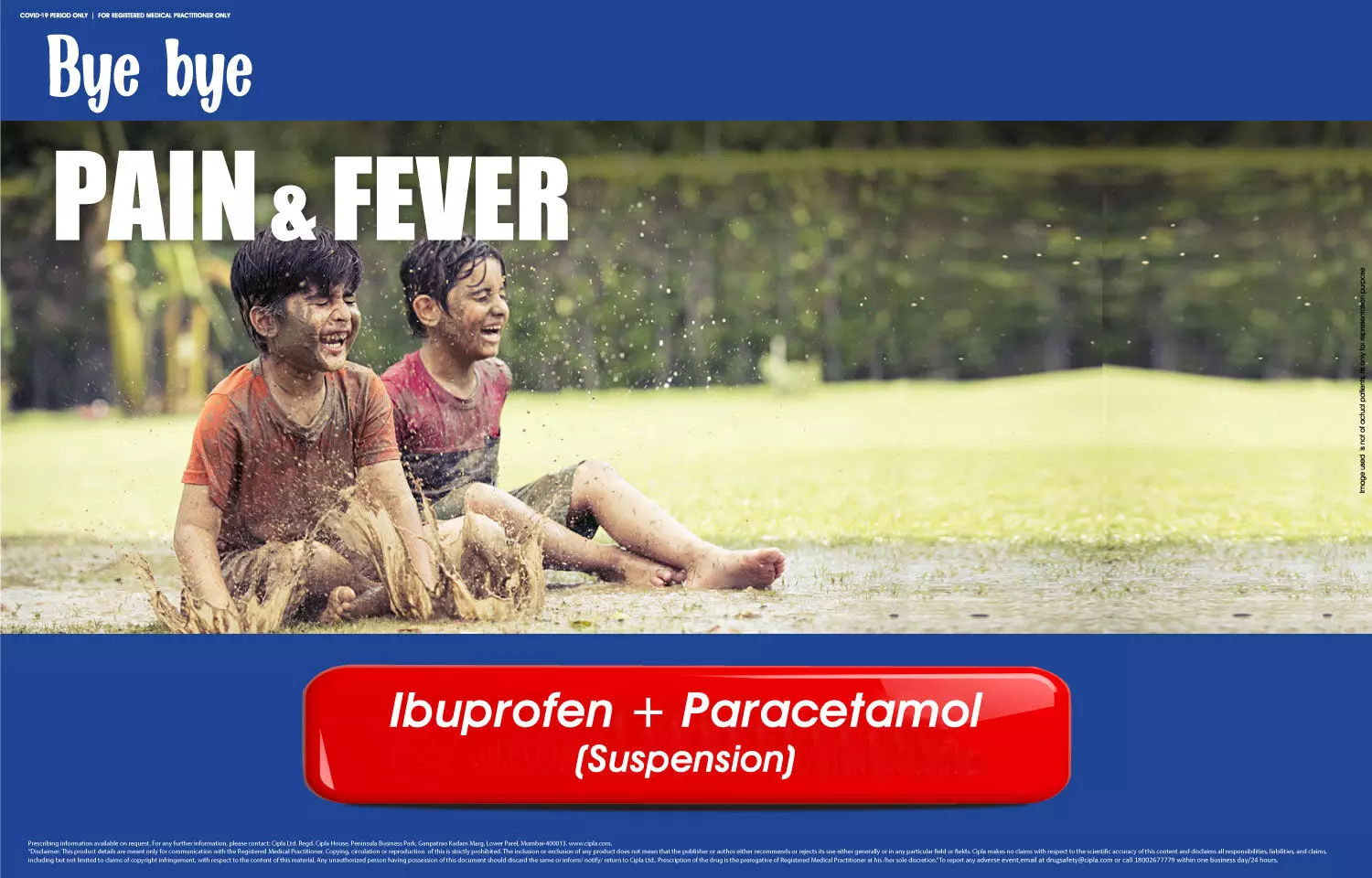 Fever, a physiological reaction characterized by an increase in body temperature above the normal range, is one of the most common reasons for pediatric medical consultation, accounting for up to 25 % of visits to primary care and emergency departments. While the majority of fevers in children have a mild, self-resolving course, 25% of febrile children are at risk of serious infections. Pediatric fevers can pose "fever phobias" among parents and caregivers, leading to high anxiety and concerns. (1)
Regarded to be among the most frequent causes of hyperthermia in pediatric clinical practice, fever is often a symptom of underlying infections and immune-mediated and inflammatory conditions. (1) Divergent attitudes among physicians, coupled with a lack of globally accepted consensus guidelines towards fever, have led to a high level of inconsistency in approaches to its management. (2)
This article aims to summarize the recent clinical practice updates for managing pediatric pyrexia while elaborating on the scope of antipyretics.
Evidence-based clinical practice guidelines (CPG) & updates for managing febrile children: A physician's Role
Clinical treatment for fever varies considerably for children aged 3 to 36 months, and no uniform guideline has been globally embraced. (1) Given the limitations of current clinical guidelines, as well as the possibility of missing out on a hidden disease trajectory, physicians rely on careful clinical examination, thorough monitoring, and prudent use of laboratory tests, while managing a febrile child successfully. (1)
The National Institute for Health and Care Excellence (NICE) has put forth stepwise evidence-based updated recommendations to improve clinical evaluation and assist healthcare professionals in diagnosing severe diseases in young (below five years) children with fever in primary and secondary healthcare settings (3).
❖ Clinical assessment of the source of fever and look out for the presence of symptoms and indicators linked with certain illnesses.
❖ Because fever is not hazardous by itself, both NICE and the American Academy of Pediatrics recommend that antipyretic therapy be reserved for distressed children (assessed by discomfort levels, symptom relief, and general behavior) to maximize the child's well-being and minimize discomfort. (4,5)
❖ When used in appropriate doses, acetaminophen and ibuprofen are considered safe and effective in most clinical situations (4), and they are both equally safe and effective at lowering the temperature and easing discomfort.
❖ It is recommended that children should only be treated for as long as symptoms persist, avoiding overtreatment. (6)
❖ Busting a deep-rooted belief, recent systematic reviews (on national and international guidelines) highlight that there is no rationale for paracetamol being the sole or the first-choice antipyretic in pediatric fevers, as none of the trials comparing it to ibuprofen has demonstrated a superior effect or safety profile. (2) Ibuprofen and Paracetamol fixed dose combinations are available in many countries
Facing the dilemma: To treat or not to treat- Fever is a physiological response to infection, limiting bacterial growth and viral replication while boosting the immune attack. (4) But research reveals that febrile children often suffer from reduced food intake, altered activity, sleep, and behavior. (6) Inappropriate management of fever may delay the diagnosis, increase the child's distress and increase the risk of antipyretic overdose. (7) The main aim of initiating antipyretics in such children is to relieve the discomfort and pain associated with rising temperatures. (6,3)
Scope on benefits of Ibuprofen+ Paracetamol combination: Better Clinical Efficacy
Acetaminophen, dosed at 10 to 15 mg/kg, orally every 4 to 6 hours is usually safe and effective in managing fevers. With its antipyretic effect initiating within 30 to 60 minutes, about 80% of children experience a lowered temperature within the 1st hour. (6) Ibuprofen is gaining acceptance in managing pediatric fevers due to its longer-lasting therapeutic impact in reducing body temperature. (6)
● The PITCH study (5) aimed to investigate whether paracetamol(acetaminophen) plus ibuprofen are superior to either drug alone for increasing time without fever and relieving fever-associated discomfort in febrile children managed at home. It was concluded that paracetamol plus ibuprofen combination was superior to paracetamol for less time with fever in the first four hours. They elaborated that combined therapy cleared fever 23 minutes faster than paracetamol alone, and the combination was also superior in managing fever over 24 hours.
● When compared to monotherapy alone, combination treatment with acetaminophen and ibuprofen appears to be more successful in lowering body temperature in febrile children. (8)
● Experts state that when compared to alternate therapy, treatment with a single combination dosage of ibuprofen and paracetamol, which are known to work via different mechanisms, may be more effective and have a lower risk of dosing confusion. (9)
● It is established that the safety of ibuprofen and acetaminophen, when used appropriately, is generally well tolerated, with rare side effects. (1). That said, only a reasonable and dose-appropriate use of these drugs should be considered
Key pointers-
● Fevers in young children lead to substantial anxiety and phobia in parents and caregivers.
● Fevers are prevalent in young children, with 20 and 40% of parents reporting it annually, making it one of the most common causes for a child to visit the doctor. (3)
● Fever in young children can be a diagnostic challenge for healthcare practitioners since the underlying reason is frequently difficult to determine.
● Immediate management in such children is focused on relieving discomfort and reducing temperatures based on the level of risk.
● Ibuprofen and acetaminophen are the important agents currently approved for pediatric pyrexia, with robust clinical evidence of efficacy and safety.
● Research highlights that a dual therapy combining these two drugs is more effective in lowering temperatures than either of the drugs alone.
Take home message
Pediatric fever is one of the most common clinical symptoms addressed by pediatricians and other health care professionals. It often leads to unplanned medical visits, phone calls from parents to their child's physician for guidance, and the widespread usage of over-the-counter antipyretics.
Currently, acetaminophen -ibuprofen are the two agents which predominate patient care, both as OTC drugs preferred by parents and as prescribed drugs by physicians.
Given the wide disparity among current guidelines, pediatricians and primary care physicians are responsible for keeping up to date on the evolving updates on clinical practice guidelines (CPGs) and providing appropriate fever counseling to parents.
References
1. Barbi E, Marzuillo P, Neri E, Naviglio S, Krauss BS. Fever in Children: Pearls and Pitfalls. Children (Basel). 2017 Sep 1;4(9):81. doi: 10.3390/children4090081. PMID: 28862659; PMCID: PMC5615271.
2. Green C, Krafft H, Guyatt G, Martin D (2021) Symptomatic fever management in children: A systematic review of national and international guidelines. PLoS ONE 16(6): e0245815. https://doi.org/10.1371/journal.pone.0245815
3. Team, N. G. U. (2019). Fever in under 5s: assessment and initial management. National Institute for Health and Care Excellence (UK).
4. National Collaborating Centre for Women's and Children's Health. Feverish Illness in Children: Assessment and Initial Management in Children Younger than 5 Years. National Collaborating Centre for Women's and Children's Health; London, UK: 2013.
5. Hay, A. D; Costelloe, C.; Redmond, N. M; Montgomery, A. A; Fletcher, M.; Hollinghurst, S.; Peters, T. J (2008). Paracetamol plus ibuprofen for the treatment of fever in children (PITCH): a randomized controlled trial. BMJ, 337(sep02 2), a1302–a1302. doi:10.1136/bmj.a1302
6. American Academy of Pediatrics Section on Clinical Pharmacology and Therapeutics. Committee on Drugs. Sullivan J.E., Farrar H.C. Fever and antipyretic use in children. Pediatrics. 2011;127:580–587. doi: 10.1542/peds.2010-3852.
7. Chiappini E, Bortone B, Galli L, et al. Guidelines for the symptomatic management of fever in children: a systematic review of the literature and quality appraisal with AGREE II. BMJ Open 2017;7:e015404. doi:10.1136/ bmjopen-2016-015404
8. Wong T., Stang A.S., Ganshorn H., Hartling L., Maconochie I.K., Thomsen A.M., Johnson D.W. Combined and alternating paracetamol and ibuprofen therapy for febrile children. Evid. Based Child Heal. A Cochrane Rev. J. 2014;9:675–729. doi: 10.1002/ebch.1978.
9. Kanabar, D. (2014). A practical approach to the treatment of low-risk childhood fever. Drugs in R&d, 14(2), 45-55. Dr Kamal Kant Kohli-MBBS, DTCD- a chest specialist with more than 30 years of practice and a flair for writing clinical articles, Dr Kamal Kant Kohli joined Medical Dialogues as a Chief Editor of Medical News. Besides writing articles, as an editor, he proofreads and verifies all the medical content published on Medical Dialogues including those coming from journals, studies,medical conferences,guidelines etc. Before Joining Medical Dialogues, he has served at important positions in the medical industry in India including as the Hony. Secretary of the Delhi Medical Association as well as the chairman of Anti-Quackery Committee in Delhi and worked with other Medical Councils in India. Email: editorial@medicaldialogues.in. Contact no. 011-43720751