Pen-Down Strike: Jharkhand Doctors demand Medical Protection Act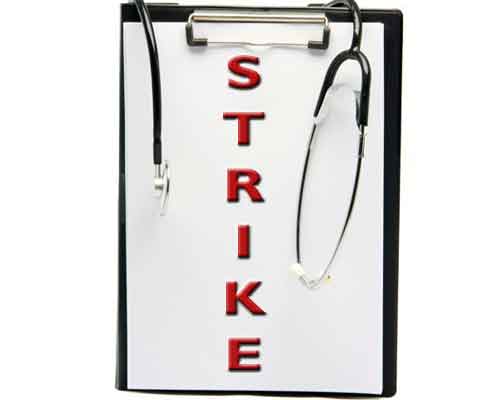 Ranchi: The doctors at the Rajendra Institute of Medical Sciences (RIMS) were on 'pen-down strike'earlier this week in demand for the implementation of the Medical Protection Act (MPA).The doctors were present in the OPDs but refused to provide prescriptions to patients.
The doctors further threatened that if their demand for the act is not met, they would be forced to resort to an indefinite strike
In a conversation with Medical Dialogues, Dr Ajit Kumar, president, Junior Doctor's Association (JPA), RIMS informed that the medical professionals in the state have been fighting for the implementation of Medical Protection Act for the past 5-6 years.
The act was approved by the cabinet and it was forwarded to the selected committee for the report. The MPA is waiting to be passed by the legislative assembly.
He further informed that the act had been withdrawn by the health officials in the pretext of adding more clauses to make it more patient-friendly.
Dr Kumar told the Medical Dialogues, "The Medical Protection Act favours a proper working atmosphere in the healthcare centers. Looking at the previous cases, the violence against medical professionals has increased. The implementation of the act will be for the benefits to the doctors and also for the welfare of patients."
The act has been implemented in 18 states; the IMA state chapter has demanded it to be implemented in Jharkhand as well.
Dr Kumar further urged that the ruling members of legislative assembly, as well as opposition, discuss the matter thoroughly so as to bring an outcome to it.
"If the government does not come out with anything positive within 15-20 days, we will go on an indefinite strike. Even the doctors associated with IMA, Jharkhand State Health Association and Private Hospitals and Nursing Homes Association will give their resignation letter," he added.
Read Also: 600 RIMS Doctors on Protest, demand implementation of Seventh Pay Commission