Pen Down Strike: Now Tanda medical college medicos demand abolition of Medical Bond Policy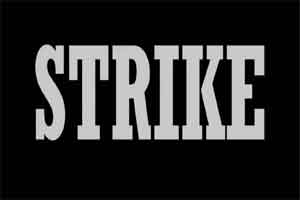 Dharamshala: Following the footsteps of their counterparts at the Shimla Medical college, the resident doctors of Dr Rajendra Prasad Government Medical College (RPGMC) at Tanda observed two hours of 'pen-down strike' against the state government in demand of the abolition of bank guarantee policy.
Medical dialogues had earlier reported that in order to prevent doctors from joining private hospitals, the Himachal Pradesh government had made it mandatory for the MBBS doctors, willing to pursue MD/MS courses had to submit a bank guarantee bond of Rs 10 lakh.
The state government slashed the bond amount by half to Rs 5 lakh. This announcement was made by the Chief Minister while addressing the state assembly during budget session. He said that state cabinet decided to reduce bank guarantee by half in the meeting.
However, the government doctors demanded its full abolition of the medical bond policy for which they conducted several strikes.
Read Also: Rejoice: HP reduces PG Medical Bond money from Rs 10 lakh to Rs 5 lakh
Amit Rana, President of the Resident Doctors' Association, Tanda informed the agency that after wearing black ribbons for one week on the lines of Medical College, Shimla, against this bank guarantee, two hours' pen-down strike took place in RPGMC.
"We are demanding that the government should completely abolish the bank guarantee and release our pending stipend of last three months. If our demands are not met with, the resident doctors of the entire state shall go on strike in the near future," he further added.
Medical dialogues team recently reported that doctors associated with Resident Doctors Association went on two hours pen-down strike outside the Indira Gandhi Medical College (IGMC) and Hospital in Shimla to protest against the bank guarantee policy.
The resident doctors of state medical colleges have been protesting against the bank guarantee policy since long. The state government had resorted to this stringent policy in order to prevent brain drain from the state. The doctors also demanded increase in their stipend from Rs 35,000 to Rs 50,000.
Read Also: Increase in Stipend to 50,000 pm; Removal of Bank guarantee in PG- IGMC doctors on pen-down strike