Permanent Versus Contractual Recruitment: Doctors cry foul on Odisha Public Service Commission hiring round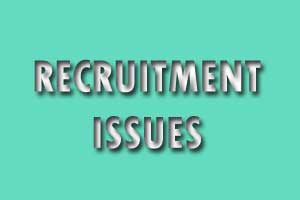 Bhubaneswar: Questions regarding the recruitment process of doctors under the Odisha Public Service Commission are being raised with many doctors coming out and claiming that the procedure followed by the Odisha Public Service Commission to recruit Medical Officers under the state has been unfair.
The allegations were made that the potential candidates who pointed out that while they were deserving of the post on a permanent basis, to their dismay, they were hired on a contractual basis.
The Medical Dialogues team had earlier reported that
Odisha
Public Service Commission (OPSC) had invited applications for 1950 vacancies for Medical Officers posts of Odisha Medical & Health Services Cadre under Health & Family Welfare Department.
Altogether 1700 candidates appeared for the state public service examination. 1071 candidates appeared for the document verifications, out of these 938 were selected on a permanent basis.
Read Also: Job Opening: Odisha Public Service Commission, 1950 Vacancies for Medical Officer, Details
In the next phase, considering the ranking under OPSC, 88 candidates were called for the document verification. Only 8 out of them were allotted on a permanent basis and remaining was engaged on a contractual basis.
One of the aspirants told the
Odishatv
, "We are recruited on contractual basis. This is injustice to us."
"Nearly 800 doctors are working under the state government in contractual and ad hoc basis. State government has announced that 1540 doctors have been recruited, which is untrue. They are making such false claims to gain mileage for upcoming elections," another aspirant alleged.
Out of 838 posts meant for Unreserved and General category students, 55 posts have been given to SC and ST candidates, reports the Odishatv.
The authorities of the state government had first approved the appointment of 938 MBBS doctors and lately recruited 622 more.
Chief Minister Naveen Patnaik had congratulated the newly elected doctors for the service via his twitter handle.
He wrote, "Happy to welcome 622 more MBBS doctors after appointment of 938 doctors yesterday. Such huge number of doctors joining service will significantly bolster healthcare in #Odisha and help in delivering quality healthcare to poorest of poor in farthest part of the state."
These doctors will be recruited by Odisha Public Service Commission (OPSC) as Assistant Surgeons and will be posted at various hospitals across the state, said a statement from the Chief Minister's Office (CMO), reports
odishasuntimes
.