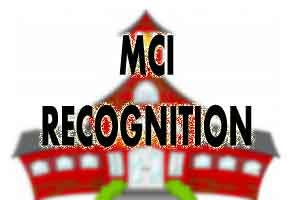 Kochi: Doctors will only be allowed to display as suffix, the qualifications which are recognized by the Medical Council of India (MCI); ruled the Kerala High Court while upholding the order by the Travancore Cochin Medical Council (TCMC).
The decision came in response to a petition against the TCMC action where the state medical council served notices to five MBBS doctors (two of whom approached the HC) who hold a degree in Master in Health Science (MHSc) (Diabetology) offered by the Annamalai University which is "not recognized" by the apex medical regulator.
Via the notices, the council directed them to sign an undertaking on the removal of their additional qualifications displayed on boards, letters and prescription pads.
................................ Advertisement ................................
In their statement, the petitioners submitted that the university was established by law and has a medical faculty as defined in the Indian Medical Council (IMC) Act, thus they can display their qualifications.
................................ Advertisement ................................
Challenging the same before the court, the state medical council submitted that the doctors registered with it are entitled to exhibit only such qualifications entered in the register maintained by the council.
TCMC further mentioned that only the PG medical qualifications in modern medicine enlisted in the schedule of the IMC Act are considered as recognized for registration and since the qualification in question was not recognized by the MCI, the qualification can't be registered as an additional qualification in the register maintained by TCMC.
Finding merit in the submissions made by TCMC, the HC stated that medical practitioners can display as suffix to their names only the medical qualifications recognized by the medical council. In other words, even if they have a degree from a recognized university but not approved by the council, then they can't use it as a suffix, quotes TOI.
MCI Code of Ethics Regulations 2002 clearly states:
"Physicians shall display as suffix to their names only recognized medical degrees or such certificates/diplomas and memberships/honours which confer professional knowledge or recognizes any exemplary qualification/ achievements. "
Given the aforesaid, the bench dismissed the petition and stated,
"The petitioners who were law breakers, can't make any claim based on a post-graduate degree secured by them… Since the postgraduate degree in question is not recognized, petitioners are not entitled to display the same as suffix."
Read Also: BAMS, BHMS, BUMS, BSMS, BYNS – All can use prefix DR; Health Minister informs Parliament
Author Details
Garima joined Medical Dialogues in the year 2017 and is currently working as a Senior Editor. She looks after all the Healthcare news pertaining to Medico-legal cases, MCI/DCI decisions, Medical Education issues, government policies as well as all the news and updates concerning Medical and Dental Colleges in India. She is a graduate from Delhi University. She can be contacted at editorial@medicaldialogues.in Contact no. 011-43720751
To know about our editorial team click here
................................ Advertisement ................................
3 comment(s) on PG Medical Qualifications NOT recognised by MCI cannot be used by Doctors: Kerala HC