PGI Cardiology Department directive- Must purchase angioplasty consumables from AMRIT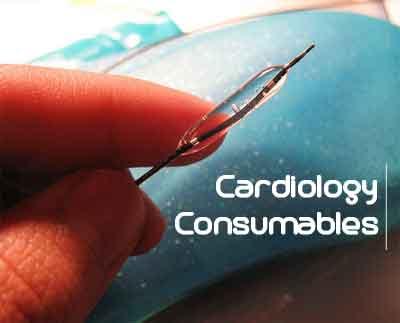 Chandigarh: The administration of Post Graduate Institute of Medical Education and Research (PGIMER) has issued a directive mandating the purchase of coronary angioplasty items and consumables from AMRIT pharmacy.
The directive came as a department notice from Dr Yash Pal Sharma, Head of Cardiology Department, which states, "
As per instructions of the Administration, coronary angioplasty items and consumables are to be purchased only through AMRIT. All vendors are advised to come through AMRIT, the affordable price shop, for proper billing and convenience of patients. Security persons are advised not to issue any letters allowing other drug companies.
"
While the current directions are concerning consumables such as stents and balloons, similar direction may also follow suit for other items such as pacemakers, hinted Dr Sharma
The security staff of the hospital has been advised by the administration to not issue any letters coming from other drug companies in this connection. The notice was issued almost a week after a circular was issued by Dr Vipin Koushal, officer in-charge, private grant Cell, PGI, reports
HT
.
The circular reads,
"The items which are not available with the AMRIT pharmacy will be procured from RC (rate contract) or alternative source.
"
When asked on the reason of making such a move, Dr. Sharma told The Tribune that the motive of the move to mandate purchase of cardiology items from AMRIT outlets was to bring about transparency in the system and defunct the local drug and implant dealers and save patients and their relatives from getting exploited.
"The letter of is about purchase through AMRIT pharmacy for private grant patients and not for others. Kindly correspondence with the administration for clear guidelines before passing a vague office order," Dr Rajesh Vijayvergiya of advanced cardiac centre (ACC) remarked.
Bringing to light his take on taking up the directive by administration, an official from AMRIT Outlet elaborated to HT, "Private authorised distributors of three companies — Abbott, Medronics, Boston Scientific – are not willing to provide surgical products to the AMRIT outlet, but are directly dealing with the PGI, which is against the directives of the government."
Opinion difference 
The directive is reported to have caused a divide between the department, with wide difference of opinions coming forward as a response
Reacting to the said directive, Dr Rajesh Vijayvergiya, Professor, Advanced Cardiac Centre (ACC) told HT, "AMRIT outlet is not providing USFDA-approved stents, which are of better quality. The AMRIT outlet is providing inferior quality products, which can lead to technical complications during coronary angioplasty. It can put a patient's life at risk."
He further went on to add, "There is difference in price as well. Few products are more expensive than ones in the market. Moreover, they do not have authorization certificate from companies whose products they are selling."
Dr Yash Paul Sharma, on the other hand responded "There is no study or trial in the world which can prove that USFDA-approved stents are better than others." On claims that stents provided by the AMRIT outlet are of inferior quality, he said, "They should prove it. We all know why some doctors are creating noise."
Till now, there was direct vendor system at the ACC. Representatives of large companies would enter into a rate contract with the PGI after quoting the lowest rates.