PGI Chandigarh falls in image plagiarism controversy, NEJM retracts image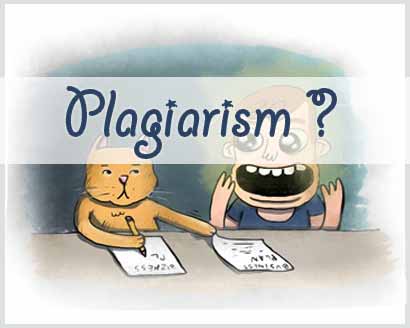 Chandigarh
: An associate professor of the Postgraduate Institute of Medical Education and Research (PGIMER), Chandigarh found himself surrounded with allegations of plagiarism after the image used by him in his recently published article in the New England Journal of Medicine (NEJM) was found to have been already published in another jounal in 2015
The issue came to prominence after the international journal, The New England Journal of Medicine (NEJM) retracted his publication last Monday.
The doctor, an Ophthalmologist, had published a case study of a woman suffering from retinal hemorrhage from blunt ocular trauma on December 5, 2019. The image that was used in the publication had already been published in a journal of the American Academy of Ophthalmology (AAO), in December 2015 issue.
Dr Rajesh Rao, the retinal social media editor, AAO, was the first who observed the matter and informed NEJM about it. He wrote to NEJM that the picture presented in the study had been copied and originally belongs to Mark Clark of Wake Forest University. He shared his letter to the NEJM on his Twitter account



.@NEJM has retracted just 24 items in 50y (online search). See inside story related to content @AAOjournal originally from Mark Clark. @NEJM swiftly retracted Image after I notified them👏🏽
•https://t.co/6X3ykNqNoI
•https://t.co/e7yYboLcSj
•https://t.co/nC828tmDCk @EricTopol pic.twitter.com/mQh05IpC5Z


— Rajesh Rao (@surgeonretina) December 24, 2019
In his letter, he wrote that the copyright for the image was originally transferred to AAO in 2015 and eight months prior to the publication in NEJM the same picture was posted by one of them on Instagram. The case provided by the accused such as the cause of injury, details of the ocular examination, surgical management, and the postoperative course is spurious.
Read also: PGIMER to define punishment for Plagiarism
In his defence, the author told
Hindustan Times
, "Clinical images are being taken by optometrist/technicians across the country, and I relied on the data provided to me by my co-author. My mistake was that I was a little more complacent and overconfident. I should have supervised it more carefully."
He further added that he has more than 30 publications and clinical images in journals of international repute, including NEJM and as soon as he got to know about the mistake, he immediately retracted it and as a young researcher, it is a learning lesson for him.
"The image/work was submitted to the New England Journal of Medicine by Dr Jitender Jinagal, while he was working at Government Medical College and Hospital (GMCH), Sector 32, Chandigarh. It is his own work. PGIMER has nothing to do with it," public relations officer, PGIMER, informed media persons. He also confirmed that an inquiry has been initiated as the accused is now working with the institute.
According to the recent media reports, a committee has been formed to look into the matter and has asked the accused doctor to explain his conduct. Prof A Rajwanshi (dean, academics) as the chairman and Prof Baljinder Singh are the members of the committee. As per the guidelines on plagiarism set by the institute's authorities they have been asked to submit a report within two weeks.
Read also: Medical Faculty guilty of Plagiarism may lose Job: PGIMER finalises Academic Penalty and Conduct Rules