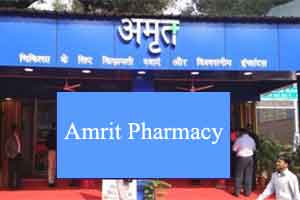 The second outlet of Affordable Medicines and Reliable Implants for Treatment (Amrit) is set to be launched in PGIMER, Chandigarh. The launch is scheduled to happen this month inside the Nehru hospital. The Amrit outlet is also scheduled to be inaugurated by health minister J.P Nadda on February 28.
PGI will in house the second Amrit outlet in India, after it was launch at AIIMS Delhi in November, 2015. With the launch of such a facility, AIIMS Delhi has since been offering drugs at a discounted price of 50 to 60 per cent lower than the market price.
The Amrit programme marks the affordability of more than 200 drugs of cancer and cardiovascular diseases.
A PGI doctors has further implied that that in addition to providing affordable medicines, the patients can also avail cardiac implants at lower prices. The implant devices will be procured from the centre to be further offered at cheaper rates at the Amrit outlet in PGI.
An official of the health ministry told The Chandigarh Newsline on Monday that Union Health Minister J P Nadda would visit PGI on February 28 to inaugurate the outlet, which aims to provide drugs for cancer and cardiovascular diseases at affordable prices.
At PGI, doctors said the location for the outlet has been identified inside the Nehru hospital. "We were asked to provide a space at the institute. We have provided a space and it will be opened inside the Nehru hospital," said a PGI doctor. "It would help the patients in getting medicines at cheaper rates," said Dr Arvind Rajwanshi, head, department of cytology and gynecological pathology, PGI. According to PGI officials, the Nadda is also expected to inaugurate an MRI machine at the institute. "We have been communicated that the Union health minister is visiting the PGI for these two inaugurations on February 28," said an official.
2 comment(s) on PGI Chandigarh gets Amrit Pharmacy