Pharmacists demand Government to Start bridge course for them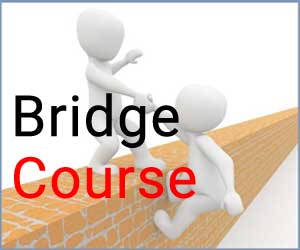 New Delhi: As the government is mulling on introducing a BDS-MBBS bridge course to enbale dentists to practice family medicine/mainstream medicine and provide primary healthcare services, pharmacists have now written to the government to create such an option as them as well.
In a letter written by the Karnataka State Government Pharmacists Association to the Mission Director, National Health mission, the organisation alluding to relevant sections of the National Health Policy asked the government to make them eligible for Bridge Course in Community Health for appointment as Mid-Level Service Provider
Section 11(4) of the National Health Policy 2017 calls for the creation of Mid-Level Service Providers
Mid-Level Service Providers: For expansion of primary care from selective care to comprehensive care, complementary human resource strategy is the development of a cadre of mid-level care providers.This can be done through appropriate courses like a B.Sc. in community health and/or through competency-based bridge courses and short courses. These bridge courses could admit graduates from different clinical and paramedical backgrounds like AYUSH doctors, B.Sc. Nurses, Pharmacists, GNMs, etc and equip them with skills to provide services at the sub-centre and other peripheral levels. Locale based selection, a special curriculum of training close to the place where they live and work, conditional licensing, enabling legal framework and a positive practice environment will ensure that this new cadre is preferentially available where they are needed most, i.e. in the under-served areas.
The association further pointed out that for Bridge Course in Community Health, the Pharmacists are currently not considered as an entry Cadre. Medical Dialogues team had earlier reported that Under National Health Mission (NHM), a Bridge Programme in Community Health for Nurses was designed and developed with Indira Gandhi National Open University (IGNOU). Subsequently, a common Bridge Programme for Nurses and Ayurveda practitioners was approved by IGNOU.
Read Also: Bridge Course for Nursing, Ayurveda approved by IGNOU: Minister informs Parliament
Demanding implementation of the said clause,  the association demanded to make Pharmacists eligible to Bridge Course in Community Health for appointment as Mid-Level Service Provider.
 "we request you to on behalf of Association as per National Health Mission 2017 make Pharmacy eligible for that said Bridge Course and we also urge to open the Course for Community Pharmacist irrespective of age serving mankind in different parts of Karnataka," the letter added