Physiotherapists on hunger strike demanding a council like MCI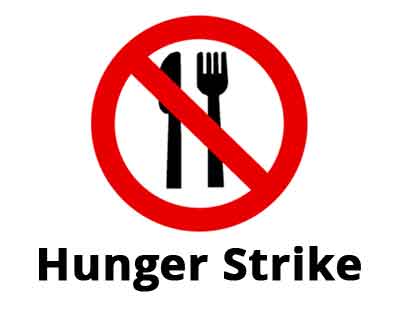 New Delhi: Members of the Indian Association of Physiotherapists (IAP) launched an indefinite hunger strike at Jantar Mantar, demanding an independent central council to regulate the profession.
More than 700 physiotherapists from across the country took part in the agitation.
There is no council, on the lines of the Medical Council of India (MCI) and the Dental Council of India, to look into professional issues, even though physiotherapy course started in India in 1953.
There are 65,000 qualified physiotherapists practising all over the country and at present there are 35,000 physiotherapy students, said IAP general secretary Ketan Bhatikar.
"We have submitted several memorandums to ministers and elected representatives, but there is no progress," said Sanjiv Jha of the IAP.
"The formation of a central physiotherapy council will standardise the profession, practice and education. It will also regularise the system of registration, recognition, standard, quality of education in physiotherapy and will be able to check unprofessional practice/quackery," said IAP president Umasankar Mohanty.