Reviewing Depression in Adolescent: contemporary treatment and future directions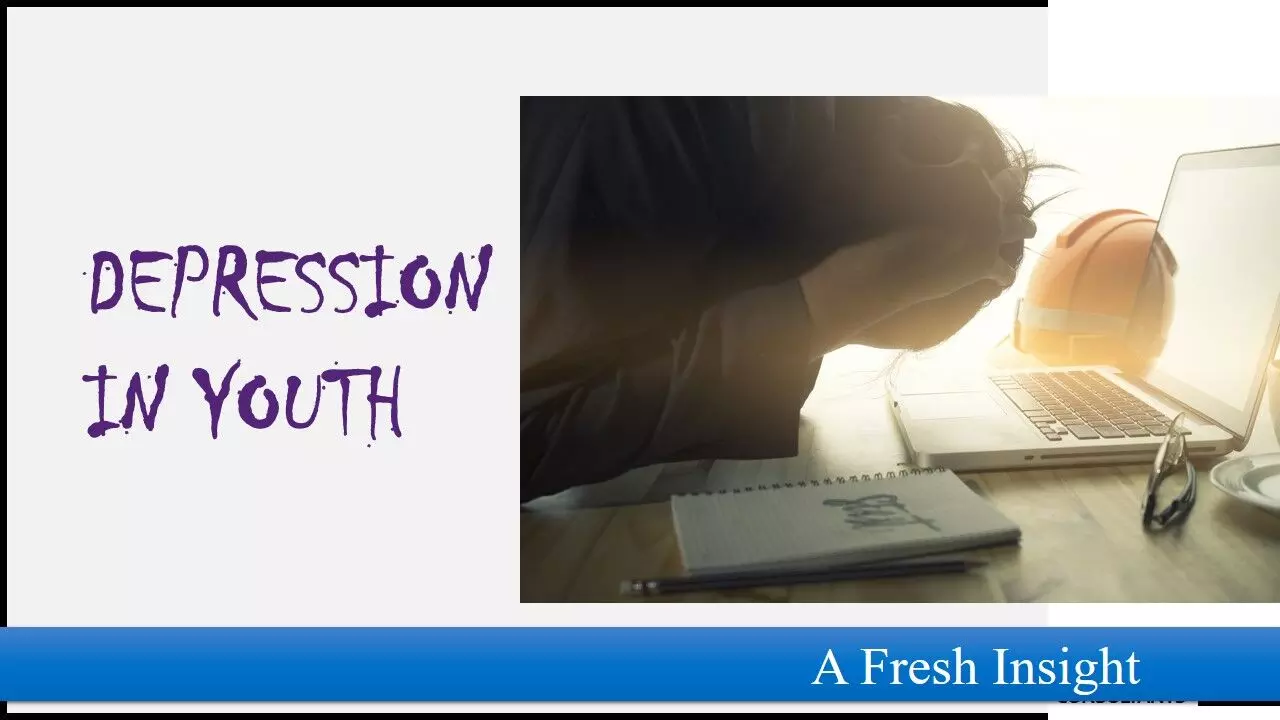 Depression is a major source of impairment and suffering in adolescence and is considered to be an important remediable risk factor for suicide. A recent review by Leslie Miller et al in The New England Journal of Medicine, discusses the epidemiology, clinical features, treatment and future directions for this common clinical presentation. Here, we will briefly review the key take-aways from this article.

Epidemiology:Although the prevalence of depression has increased across all age groups, the increase among adolescents has outpaced that among adults. The lifetime prevalence of major depressive disorder among 13- to 18-year-olds is 11.0% in the United States, with a 12-month prevalence of 7.5%, and is more common in girls.
Although rates of suicide have increased among both sexes, rates among girls have increased disproportionately, with the ratio of male to female suicides among 10- to 19-year-olds declining since 2007, most likely because girls have increasingly chosen lethal means, such as hanging and suffocation. Depression can be familial, and the risk of depressive disorders extends across generations.
Clinical Presentation: Major depressive disorder is defined in DSM-5, as depressed mood or loss of interest or pleasure for at least 2 weeks, with the primary symptom accompanied by at least four of the following additional symptoms: changes in sleep (insomnia or hypersomnia), changes in appetite or weight (decreased or increased), poor concentration or indecision, fatigue or low energy, psychomotor slowing or agitation, feelings of worthlessness or inappropriate guilt, and recurrent thoughts of death or suicide.
Evaluation of the depressed adolescent includes an assessment for other signs and symptoms of psychopathology, particularly anxiety, mania, and psychosis. Alcohol and Cannabis is the most commonly used illicit drug in adolescence, and its use has been associated with depression and suicidal behavior.
Although depressed mood is the most common symptom in adolescents and adults with major depressive disorder, changes in appetite or weight, loss of energy, and insomnia are more common in adolescents, whereas anhedonia (loss of interest) and poor concentration are more common in adults.
Treatment:
Beyond encouraging the basics of mood hygiene, such as a regular daily schedule, good nutrition, and moderate levels of activity and exercise, pharmacologic intervention and psychotherapy are the mainstays of treatment for depression in adolescents.
Pharmacology:
The SSRIs- fluoxetine and escitalopram are approved by the FDA for the treatment of depression in adolescents, but other SSRIs and SNRIs such as venlafaxine, are commonly used off label for this purpose.
Common side effects of antidepressant medications include headache, gastrointestinal discomfort, sedation or insomnia, and dry mouth and are more common in adolescence than in adulthood, can be manifested as insomnia, disinhibition, or restlessness and may lead to discontinuation of the medication.
In 2004, the FDA added a black-box warning that antidepressants may increase the risk of suicidal thinking and behavior in youth.
Psychotherapy:
CBT and interpersonal psychotherapy (IPT) have been shown to be effective in treating depression in adolescents.
 CBT focuses on the role of thoughts, feelings, and behaviors and their interactive effect in maintaining or reducing depression. Adolescents are taught to identify negative thoughts and reframe them as realistic thoughts, weighing the evidence that supports or negates them.
 IPT, which focuses on the relationship between depression and interpersonal interactions, reduces depressive symptoms while improving functioning by teaching patients to recognize their emotions and by working to improve interpersonal communication and problem-solving skills.
Predictors of a poor response to psychotherapy across studies have included severe depression, low global functioning on assessment, high scores on suicidality measures, coexisting anxiety, distorted thought patterns, feelings of hopelessness, and family conflict.
Future Directions:
 The treatment of depression in adolescents include pharmacogenetics, diet and nutrition, and treatment that is individualized on the basis of extensive personal and clinical data.

 As with depression in adults, there is interest in studying treatments that can rapidly ameliorate depression and suicidality in adolescents, such as ketamine, an N-methyl-daspartate (NMDA) receptor antagonist, and its analogues.
 Transcranial magnetic stimulation, a neuromodulatory treatment, is approved in adults with depression who have not had a response to at least one antidepressant trial and is currently under investigation for the treatment of adolescents with depression.
Source: NEJM: DOI: 10.1056/NEJMra2033475