PlanMyMedicalTrip raises Rs 1.25 crore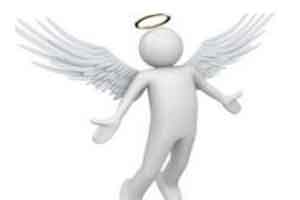 The rapidly growing medical tourism industry in India just got another ace up its sleeve with the Pune-based digital venture PlanMyMedicalTrip raising funds to the tune of Rs 1.25 crore in angel funding from three investors -- Bhanu Vikram Parsotam, Rohan Desai and Paras Patel.

What's interesting is the fact that the company aims to use these funds for recycling its growth by expanding in markets like Thailand, UAE, Brazil and Germany. Incidentally, these are some of the markets which have been recently recognised as emerging medical tourism corridors in a report by CII.

Further, the digital medical tourism solution provided by the company offers competitive prices, in its association with over 1,500 tie-ups with hospitals and doctors in India and Turkey.

With India's own digital venture PlanMyMedicalTrip planning to make it big by further strengthening its presence, boost its digital experience and venture into newer geographies with the raised capital; the industry as a whole should be optimistic about gaining a positive edge over Bangladesh and Afghanistan. These two bordering nations currently report the highest influx of medical tourists in India.

The development will also contribute to its own target of capturing 15 per cent of India's medical tourism market, which is expected to reach $8 billion by 2020.

As reported by Business Standard, the funding, says founder and CEO Anurav Rane, will help the startup serve customers better. "It will also assist us in keeping our energies focused on our philosophy of 'Humanity is the only religion'," emphasises Rane.

While India continues to focus on its key markets like Kerala and Mumbai to develop medical tourism, another objective of PlanMyMedicalTrip coinciding with the investment is to facilitate stay of patients in exotic destinations.

Medical tourism has further gained traction in India, with the government announcing the Tourism and Wellness Board to regulate the sector.