Plastic Surgeon posts Burn Patient's Pic on Social Media, gets Medical Council Notice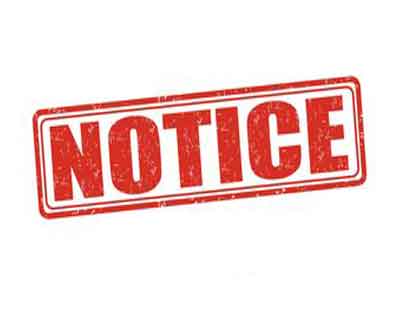 Mumbai:
A south Mumbai-based plastic surgeon has been served a show cause notice by the Maharashtra Medical Council (MMC) for his social media post about successfully treating a patient, who had suffered 60% burns.
The move comes after the medical body received a complaint filed by one RTI activist Chetan Kothari, who said that he came across the post while looking for a plastic surgeon.
"I was shocked to see him posing with a patient with claims that he was rushed to the hospital with 60% burns and discharged without any complications. There were no attempts made to maintain the confidentiality of the patient by hiding his face, neither do I think any consent was taken before posting the picture on social media," Kothari claimed, speaking to TOI.
"The patient's permission should have been sought and/or his eyes and face could have been blurred. It should be put up on the hospital's website and that too after taking the patient's due consent," he added.
The activist stated that the post was a breach of the Indian Medical Council (Professional Conduct, Etiquette, and Ethics) Regulation, 2002 (6.1.1), which bars doctors from 'boasting about a case,' in any form of advertising, reports HT.
Following the complaint, the MMC issued a show cause notice to the doctor on May 7, 2018. In the notice, MMC forwarded the activist's complaint and gave a two-week notice to submit a detailed explanation on the same.
Dr Jayesh Lele, an official at MMC informed the media, "MMC seeks an explanation from doctors about every complaint it receives, but any further action, if at all, will be based on our ethics committee's review of the case."
Meanwhile, when the doctor told the Media that he had posted the picture because the patient, a diabetic, had got cured despite sustaining 60% burns. He said patients with over 40% burns rarely manage well.
He claimed that he had no intention to advertise or boast about the case, he just wanted to aware people that time management can help saving severe burn cases.
"I put up the picture as a means to create awareness about burns treatment. I did so after seeking the patient's permission," the doctor clarified while talking to
TOI
.
"Chances of survival reduce in patients with burn injuries over 50-60%. But we managed to successfully treat the patient and the social media post only meant to offer a ray of hope for families of patients with similar injuries," said the surgeon, who is an alumnus of Sir JJ Hospital and Sion Hospital.
Speaking to
HT
, he confirmed that a formal consent was taken before clicking the picture of the patient from him and the family and there was no breach of confidentiality.