PM Modi invites eminent medical professionals to join Swachhata Hi Seva drive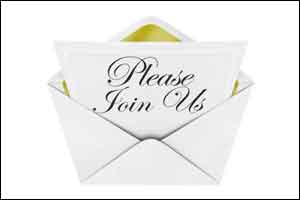 Hyderabad: The Prime Minister Narendra Modi is now looking forward to promoting his Cleanliness drive 'Swachhata Hi Seva' with the help of eminent medical professionals.
Recently, through a written letter to many prominent medical practitioners, the Prime Minister was seen asking them to join hands in 'Swachhata Hi Seva' campaign. The aim behind his invitation to medical professionals to invite their participation to raise the awareness about the campaign.
PM Modi mentioned the importance of such medical personalities who will prove to be a helping hand in his cleanliness campaign. In his letter he said,
"I personally invite you to lend your support to the Swachhata Hi Seva and dedicate some time for the cause of Swachh Bharat."
The call has indeed received a positive affirmation from medical practitioners
Responding to the invite, Dr Raghu Ram said, "I have decided to conduct the Swachhata initiative in Ibrahimpur, my adopted village, in the remotest part of Telangana state."
"I will contribute to the government's initiative in the best possible way. Various non-communicable and communicable diseases are caused due to filth in our surroundings. We should all make the country clean," Rawat told IANS.
Rawat quit his 17 years of medical practice in the United Kingdom and is currently associated with Delhi's Sir Ganga Ram Hospital.
Swachhata Hi Seva Campaign
The campaign, named Swachhta Hi Seva (Cleanliness is Service) by Prime Minister Narendra Modi, is a part of 'Swacch Bharat Abhiyaan'.
The objective of the campaign is to mobilise people and reinforce the "Jan Aandolan" for sanitation to contribute to Mahatma Gandhi's dream of a Clean India. Swachhta Hi Seva campaign will see large-scale mobilisation of people from all walks of life to undertake shramdaan for cleanliness and construction of toilets and to make their environments free from open defecation. There will be targeted cleaning of public and tourist places. The participation will range from the President of India to the common citizen and would involve Union Ministers, Governors, Chief Ministers, legislators celebrities and top officials. Celebrities, faith leaders, corporate honchos etc. are being mobilised to spearhead the campaign in their respective areas of influence.
250,000 plus Gram Panchayats and cities in India are part of this campaign.