Police Raids Al-Shifa Hospital based on IMA Complaint, books MD under IPC Section 420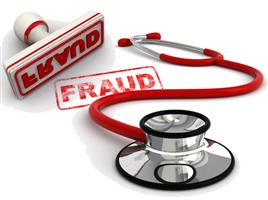 Kochi: Based on the complaint of the Indian Medical Association, Kerala State Branch, the police authorise recently raided the Al-Shifa Hospital for Piles at Edappally to inspect the allegations of illegal happenings in the hospital.
Among other allegations, the raid was based upon the complaint of the Indian Medical Association, questioning the medical degrees of the Hospital Managing director.
Speaking to Medical Dialogues team, Dr Samuel Koshy informed, " We received a number of queries against Al shifa Hospital and its MD. We set an internal committee to look into the matter, which found various discrepancies in the medical degrees and registration of Shajahan Yoosaf Sahib. He apparently completed the higher secondary education in 1992, but is registered for homoeo diploma in 1987 with the Homoeo Medical Council. Moreover there was also over-lapping of dates of house surgency and post-graduate training in Russia. How can he be doing his house-surgency in India while pursuing his PG in Russia, both at the same times? Also, hospital's brochure said he had been practising since 2002. But he got registration only in 2007."
" Based on the enquiry, we have found substance in the allegations of forgery, false documentation and cheating by the hospital MD. We have revoked his IMA membership, and forwarded our recommendations to various authorities including the police and the state medical council," he added.
Hospital SHUTS DOWN
A recent report in TOI stated, amidst these allegations, the hospital announced closing down its shutters. "Today we took a decision to close down the hospital as it is not feasible for us to function anymore. No new patients will be admitted and the hospital will be completely closed down once the present inpatients are discharged," Sunil Kumar, manager, Al Shifa Hospital told TOI.
With the hospital announcing its closure, the police immediately raided the hospital, suspecting evidence tampering
Hindu reports that during the raid, the police examined various documents, machinery, and stock of medicines at the hospital, besides collecting the statements of a couple of employees including a managerial staff member. "Considering the possibility of it [hospital] being shut down permanently and subsequent clearing of crucial evidence, we decided to inspect the area at the earliest," the ACP told the Hindu.
MD Booked
Following the complaint, the managing director of the hospital has now been booked by the police.
"A case has been registered against Mr. Shahjahan Yousaf Sahib, the hospital's MD, at the Elamakkara police station under IPC Section 420 for cheating. Based on further investigations, action will be invoked against him under the Travancore-Cochin Medical Practitioners Act 1953 and other relevant acts against health care fraud," the ACP informed Hindu.