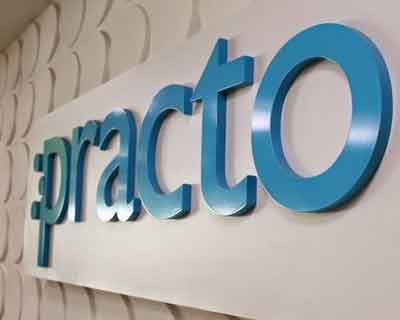 New Delhi: India's leading health startup, Practo seems to have landed in trouble with the Income Tax Department, on the allegations of using different company valuations leading to evasion of taxes.
Nikkie Asian Review reports that Practo executives have been summoned by the Income Tax authorities in Bangalore to explain wide discrepancies between different company valuations conducted just a month apart in 2014. The lower valuation was used in calculating capital gains tax owed on the transfer of assets to an offshore affiliate in Singapore. The corporate tax rate in Singapore is 17%, compared with India's 34.6% reports
Inc42
It has been further reported that in this regard, searches were performed by Practo's office in Bangalore in the month of May and records were seized.
Medical Dialogues team had earlier reported that Practo in January 2017  had announced $55M ( Rs 374 crore) Series D funding in a round led by Tencent making its total estimated valuation at around $600 million (Rs 4000 crore). Founded in 2008 by Shashank ND and Abhinav Lal, Practo connects patients with healthcare providers around the world.
Author Details
Meghna A Singhania is the founder and Editor-in-Chief at Medical Dialogues. An Economics graduate from Delhi University and a post graduate from London School of Economics and Political Science, her key research interest lies in health economics, and policy making in health and medical sector in the country.
She can be contacted at editorial@medicaldialogues.in.
Contact no. 011-43720751
................................ Advertisement ................................
................................ Advertisement ................................
0 comment(s) on Practo Under Income Tax Scanner for alleged Tax evasion