President for innovative models for oral healthcare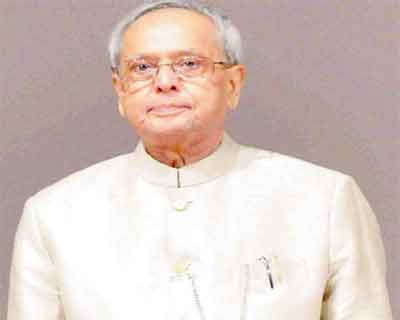 Hyderabad : President Pranab Mukherjee call for bridging the gap between the number of people seeking dental treatment and the number of dentists available by introducing innovative models of service delivery.
He said in addition to organizing dental camps and dental education outreach camps, there was a need to increase access through mobile dental clinics.
He was addressing the convocation of the Army College of Dental Sciences, Secunderabad.
Mukherjee noted that the country had over 300 dental colleges producing around 30,000 dentists annually.
"These numbers are somewhat inadequate as the dentist-to-patient ratio is small, particularly in the sub-urban and rural areas. As against an already low ratio of 1:8,000 in urban areas, the dentist to population ratio is acute in rural areas with one dentist for every 50,000 people," he said.
The President, who is on 10-day southern sojourn here, said many people suffer from poor oral health due to wrong lifestyle choices.
"Compounding the problem is a general lack of awareness and neglect. Lack of identification of oral diseases at initial stages and neglect of oral health deterioration adds to the disease burden," he said.
Stating that the cost of dental care sometime proves prohibitive for economically lower segments, he called for special measures to cover the vulnerable sections with reasonable oral healthcare services.
The President called upon the graduating students to use their knowledge and technical expertise for the welfare of the common man.
"With your professional might, contribute to the cause of humanity, and touch and transform the lives of millions," he said.
Degrees were conferred upon 38 graduating students and nine post graduates from six specialities of dental surgery.
Telangana Governor E.S.L. Narasimhan, Deputy Chief Minister Mohammad Mahmood Ali, Adjutant General Lt Gen. Rakesh Sharma, GOC Dakshin Bharath Area Lt Gen R K Anand, GOC Telangana and Andhra Sub Area Maj Gen Sharabh Pachory and other officials were present.