Private Chemists at PGI Chandigarh resemble AMRIT pharmacies: authorities device new strategy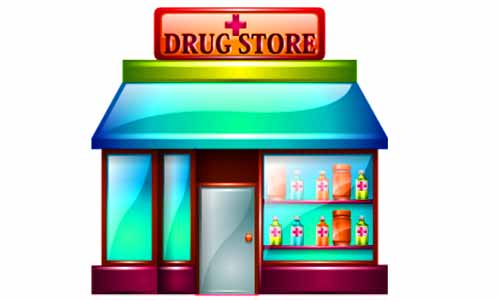 Punjab
: Private pharmacies located in the vicinity of the prestigious Postgraduate Institute of Medical Education and Research (PGIMER), Chandigarh will soon carry number tags instead of their names to identify them and differentiate them with Affordable Medicines and Reliable Implants for Treatment (AMRIT) pharmacies.
The move comes in light of several complaints against many these private chemist shops who have altered their names, symbols and look to resemble AMRIT pharmacy at the campus. This creates confusion amougst patients who look up to AMRIT pharmacies for low cost medicines and implants
The AMRIT programme was launched by the last Union Health Minister Shri J P Nadda in November 2015 and was implemented through mini-ratna PSU HLL Lifecare Ltd (HLL) which has been setting up pharmacies at major hospitals across the country to dispense the medicines at affordable prices.
Read also: Haryana gets its first AMRIT Pharmacy in Gurugram
In a bid to reduce the cost of treatment, the Health Ministry launched 'AMRIT' Retail Pharmacy scheme to provide affordable drugs for cancer and heart diseases. The AMRIT retail outlets, which sell drugs at highly discounted rates, have a very comprehensive list of medicines that are available across a range of products.
PGIMER campus has government Affordable Medicines and Reliable Implants for Treatment (AMRIT) pharmacies together with some private drug stores. There are around 15 private drug stores which are allotted with space under tender in the PIGMER, Chandigarh premises.
After receiving regular complaints against the private drug stores who were using the name and symbols of AMRIT pharmacies, the government decided to give serial numbers to the private pharmacies.
"To avoid duplicity at the time of allotment of shops, the institute administration has denied permission to chemist shops to use the name of AMRIT pharmacies," the officials informed
Hindustan times
.
They further added that a few shops have installed boards which resemble that of AMRIT. Even the picture of the Prime Minister is used to show association with the government scheme and thus lure patients.
"The institute is making guidelines in this regard. From the next time when shops will be allotted, we will use numbers for identification of the shop," Dr Ashok Kumar, the official spokesperson, informed media.
Read also: AMRIT pharmacy scheme completes one year