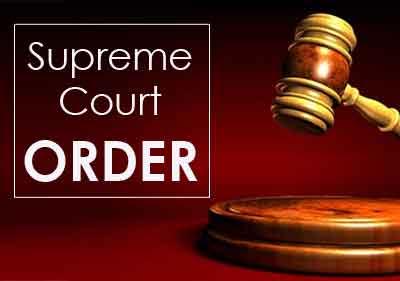 The apex court stated that any violation of its ruling will not be tolerated and will be treated as contempt
New Delhi: Upholding the observations of the Delhi High court, the Supreme Court has reiterated that all private hospitals in the national capital, which were given land on concessional rate, must provide free treatment to a certain percentage of poor patients.
The bench headed by Justice Arun Mishra also stated that any resistance by the hospitals would lead to cancellation of the lease and sought a periodical report on compliance of its order from the Delhi government.
Medical Dialogues had earlier reported that many hospitals including Max Super Specialty Hospital (Saket), Fortis Escorts Heart Institute, Shanti Mukand Hospital, Dharamshila Cancer Hospital, Moolchand Hospital— were provided lands at concessional rates between 1960 and 1990 on the condition that they will treat the poor free of cost.
Providing treatment to the poor was one of the clauses in the lease deed due to which land was given to hospitals at a very cheap price. It is hence mandatory for private hospitals, built on land allocated by the government on concessional rates, to provide 10 percent treatment to In-Patient Department (IPD) and 25 percent to Out Patient Department (OPD) for free.
The Delhi high court had earlier ruled against private hospitals, acting on a public interest litigation filed by Social Jurist, a not for-profit organisation. The court stated that hospitals had to pay fines for earning profits on beds that had to be reserved for the poor.
Read Also: 5 Delhi Hospitals Fined Rs 600 Crore For Refusing Free Treatment To Poor
 In 2016, Delhi government asked five private hospitals in the city, including Fortis Escorts Heart Institute and Max Super Specialty Hospital (Saket), to deposit "unwarranted profits" of over Rs. 600 crore for refusing free treatment to the poor, the prime condition for land allotment lease. The hospitals approached the High Court and received a stay in the matter
Following this, the government appealed to SC.  The main argument put forward by the hospitals stated that treatments are too costly to be provided free, especially drugs, lab tests and surgical procedures. They had instead offered to provide consultancy services free of charge reports Economic times.
However, the apex court upheld the order of the Delhi government further asking the Delhi government to provide periodic reports on compliance with its order. The court added that hospitals that resist will lose their license.
A detailed judgement on the issue is still awaited.
1 comment(s) on Private Hospitals on Subsidized land will treat poor for free, or face Shutdown: Supreme Court