Private hospitals to provide services to government employees: Anil Vij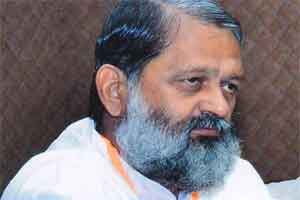 Haryana Health Minister, Anil Vij is formulating a new policy to form empanelled doctors to attend to the healthcare needs of the government employees
Anil Vij, the Haryana Health Minister has taken a due consideration of easing the healthcare access to the government employees in the state. A policy is under formulation for empanelled doctors from private hospitals to attend to the needs of state employees. Until the new policy is implemented, the employees can continue to avail the service of the current empanelled doctors, clearing their previous bill.
The decision has been taken keeping in view the difficulties faced by the employees and until the new policy is formulated, the empanelled hospitals would continue to do the work, he said.
Also, all employees and officials of the Health Department, National Health Mission (NHM), AIDS Control Society and Foods and Drugs Authority, employed in the districts, would now function under the control of the Civil Surgeon, he said.
This decision has been taken to ensure better coordination between different components of the Health Department for ensuring the people better healthcare services, he said.
As reported by IANS,
Vij said that during the surprise inspections conducted in various hospitals, it was found that there was no coordination between the staff of the Health department, NHM, AIDS Control Society and Food and Drugs Authority.
It was found that while there was crowd in one section, the staff at NHM sat idle, he said.
Due to the mismanagement and lack of coordination between different components of the Health Department, the patients faced difficulties, he added.
Besides controlling all officials and employees, the Civil Surgeon would also release their salaries.
He would also be their immediate supervisory authority and responsible for proper utilisation of the staff in all components to ensure better health services in their district, the Health Minister added.