Probe on against doctors for alleged misconduct : Trust tells HC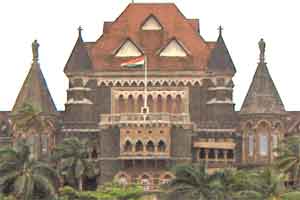 Mumbai: Shirdi Saibaba Sansthan has informed the Bombay High Court that disciplinary inquiry is being conducted against two doctors of its hospital for alleged malpractices.

This was stated in an affidavit filed by the Shirdi Saibaba Trust recently on a public interest litigation alleging malpractices committed by doctors and demanding action against them.

The trust also assured that if found guilty, civil and criminal action would be taken against the doctors.

Accordingly, Justices Indira Jain and A V Nirgude of the Aurangabad bench of Bombay High Court recently disposed of the PIL filed by activist Sanjay Kale seeking action against the doctors.

The PIL alleged that Dr Harish Bajaj and Dr Gaurav Verma had allegedly obtained illegal gratification in purchase of cardiological materials like stents, balloons and other devices supplied by Heart Beat Pvt Ltd.

In the affidavit, the Sansthan's Chief Executive Officer Bajirao Valmik Shinde, in response to the allegations, said it had come to the notice of the authorities that both the doctors were allegedly following unlawful practice of accepting bribe in the form of commission from Heart Beat Pvt Ltd.

"Both the doctors had allegedly acted contrary to the decision of the Sansthan taken in a meeting held on April 17, 2013, for financial gains," the affidavit said.

The Maharashtra government also said in an affidavit that on November 27 last year, the Deputy CEO of Sansthan had informed Shirdi Police Station that on inquiry, prima facie it was found that both the doctors had committed misconduct, misappropriation and medical negligence.

The police station would take cognisance once proper complaint was received from the Shirdi trust and legal action would be taken against them, the government said in the affidavit.