................................ Advertisement ................................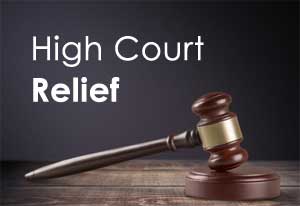 Surat : A prominent Gynaecologist in Surat accused of molestation by a patient was recently given a relief from the Gujarat High Court after the court accepted that a compromise had been reached between both the parties
Medical Dialogues had reported earlier that the said doctor was booked under the charges of allegedly raping a 28-year old woman and threatening her after the incident.
According to the complaint, on 4th September, the woman went to consult the gynecologist about her inability to conceive and to opt for the In-vitro fertilization (IVF) treatment. She alleged that the doctor took her into his consulting room, where a nurse administered her injection and left. Soon after, the doctor came inside the cabin and allegedly raped her. He even threatened to kill her if she spoke out against him. The woman's husband was sitting right next to the cabin, in the visitors' room.
Read also: Prominent Gynaecologist BOOKED on Rape Allegations, IMA tells Police to NOT Rush Decisions
After this, she lodged an FIR alleging sexual assault against the doctor. Following the FIR, police booked the doctor under section 376 (Punishment for rape) of the IPC.
................................ Advertisement ................................
Meanwhile, the IMA had also intervened in the matter to urge the police to investigate the case properly and avoid hasty decision to arrest the gynaecologist that could tarnish his hard-earned reputation.
Now, a single bench of justice A Y Kogje quashed the FIR lodged against the doctor on a petition filed by him, requesting to end the investigation and prosecution process as the patient settled the dispute with the doctor regarding the matter, reports TOI.
The court quashed the FIR in light of the observation that as the  complainant did not have any grievance, carrying out the investigation and prosecution would not serve any purpose and would be an abuse of the process of the law
Shagufta Joined Medical Dialogues has been associated as Editor for Education Medical Dialogues since the year 2018.  She is a graduate from Delhi University. She can be contacted at editorial@medicaldialogues.in Contact no. 011-43720751
................................ Advertisement ................................
2 comment(s) on Prominent Surat Gynaecologist gets HC relief on rape allegations