Prominent Gynaecologist BOOKED on Rape Allegations, IMA tells Police to NOT Rush Decisions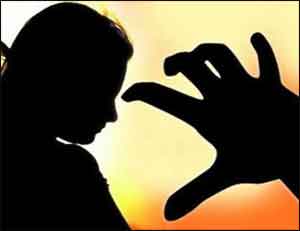 Surat: One of the prominent gynaecologist and IVF specialist practising in the state for over two decades, has been booked under the charges of allegedly raping a woman and threatening her. According to media reports, the doctor is currently on the run.
Meanwhile, the Indian Medical Association (IMA) has come forward in the case and said that they will meet the police officials to request them to peruse the case thoroughly and not make any hasty decision which will ruin the doctor's hard-earned reputation.
A 28-year-old woman has alleged that she was raped by a gynecologist inside his cabin at a private hospital, the police confirmed to the news agency PTI.
According to the complaint, on 4th September, the woman went to consult the gynecologist about her inability to conceive and to opt for the In-vitro fertilization (IVF) treatment. She alleged that the doctor took her into his consulting room, where a nurse administered her injection and left. Soon after, the doctor came inside the cabin and allegedly raped her. He even threatened to kill her if she spoke out against him. The woman's husband was sitting right next to the cabin, in the visitors' room.
After going back home, the woman informed her husband about the sexual assault, the police said adding that the woman lodged an FIR later that night.
"As per the FIR, the accused called the woman inside his cabin while asking her husband, who was accompanying her, to sit outside, and raped her," Athwa Lines Police Inspector S B Bharwad informed the news agency. Subsequently, the police began the investigation on the case and sent the woman for medical examination.
Following the FIR lodged by the woman, police booked the doctor under section 376 (Punishment for rape) of the IPC. However, the gynecologist has not been arrested yet as he is currently absconding.
Preliminary investigations revealed that the IVF clinic, which was started by the doctor over eight years ago, has 12 rooms, two labour rooms and three consulting chambers. In addition, it has a CCTV camera network. Police said that they are checking the footages, however, it remains to be seen if a camera is fitted in the private consulting rooms of doctors.
"We have started recording the statements of people who were in the hospital at the time of alleged crime. The complaint would be thoroughly investigated," an official of Athwa police told TOI.
Meanwhile, to urge the police to investigate the case properly and avoid hasty decision to arrest the gynecologist that could tarnish his hard-earned reputation, members of Indian Medical Association (IMA) Surat chapter declared that they will meet the Police Commissioner, reports TOI.
Moreover, the doctor's lawyers are considering approaching the courts for anticipatory bail.