OCD springs from autoantibodies, plasmapheresis emerges as the ultimate savior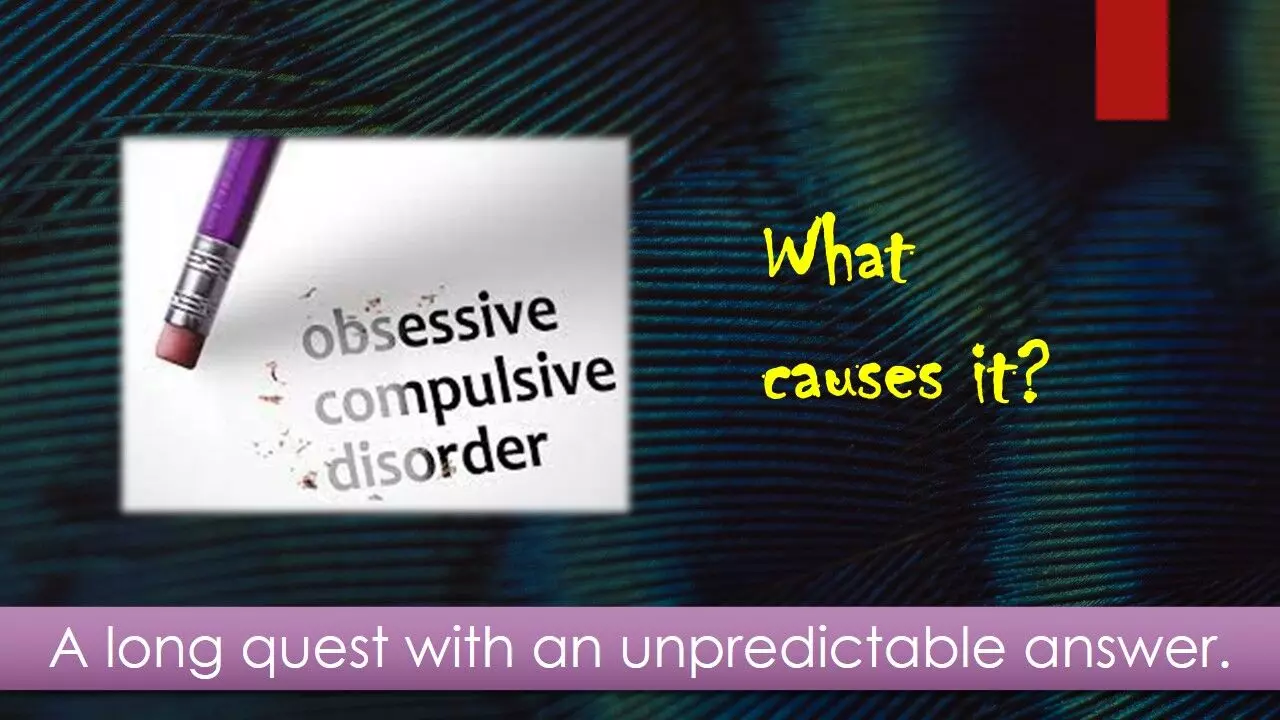 Obsessive-compulsive disorder (OCD) is a debilitating disease characterized by repetitive, ritualistic, and distressing thoughts and behavior which can be very difficult to control. The cause of OCD is unknown; however, a combination of genetic and environmental factors is assumed to have complex interplay in the pathogenesis. Hindawi journal reports a 9-year-old girl, with acute onset drug-refractory OCD, the cause of which was found to be autanitbodies secondary to mycoplasma infection.
The patient presented to the ED with a chief complaint of acute-onset obsessive -compulsive behaviour. Eleven days prior to presentation, she became emotionally labile, manifested as sudden episodes of sadness, withdrawal, and unwillingness to participate in social events.
Her parents observed her displaying ritualistic behaviors such as watching a YouTube commercial 75 times, walking in certain patterns, taking her pajamas on and off a certain amount of times before going to school, picking her lips, and banging her ankles and the side of her abdomen against the kitchen counter. These behaviors would occupy the patient for 4-6 hours, affecting her ability to function normally.
She explained that if she did not engage in these behaviors, she would continue to think about them and was worried that something bad may happen to her or her parents. As she visited various doctors and having done multiple work up investigations for etiology, nothing was revealed. An impression of Pediatric Autoimmune Neuropsychiatric Disorders Associated with Streptococcal Infections (PANDAS) was made, and she went home on amoxicillin and fluoxetine, which she took for two days prior to her presentation to ED.
In the ED, she received maintenance intravenous fluids (IVF) and was admitted with a presumptive diagnosis of Pediatric Acute-onset Neuropsychiatric Syndrome (PANS). She continued to perform rituals in the hospital, requesting the participation of her parents to suppress them.

During the course of hospital stay, her urges became overwhelming, and she ultimately returned to performing the rituals herself. She paced several times across the hospital, resisting the urge to urinate until she had completed the task. This resulted in episodes of pain and distress attributed to acute urinary retention that resolved with voiding. She also regressed developmentally, showing more interest in cartoons targeted for younger children, and continued to refuse to drink, requiring IVF intermittently.
On diagnostic evaluation all the investigations were done that included blood work, radiological etc but all came to be within normal limits except serum autoimmune encephalopathy panel [positive for anti-GAD 65 at 0.05, result day 16] and M. pneumoniae serum antibodies [IgG and IgM positive, resulted day 3] with confirmatory M. pneumoniae IgM indirect immunofluorescence assay (IFA) [positive, resulted day 3].
Therapeutic intervention was made and Azithromycin was initiated for a 30day course. However, there was no clinical improvement. Psychology attempted a reward system to encourage oral (PO) intake, but she continued to intermittently require IVF due to inadequate intake as a result of interference from her rituals.Lorazepam was initiated as needed for agitation and ritual control at this time.
The ultimate decision to attempt plasmapheresis was made on day 16 of hospitalization when the anti-GAD 65 was found to be positive. After her first session of plasmapheresis, she showed some improvement and her rituals were less repetitive with an improvement in her PO intake. She received a total of five rounds of plasmapheresis before her compulsions decreased significantly. Sertraline 10mg daily was initiated on day 23 of hospitalization. She was ultimately discharged after about one month of inpatient care.Within a few weeks of her discharge, her compulsions and intrusive thoughts had dissipated completely.
Clinicians often turn to PANDAS, but it is important to consider a broad differential in these patients. The patient underwent an extensive and invasive diagnostic workup, several unsuccessful treatments, and spent nearly an entire month admitted to the hospital before her symptoms improved. This is a severely debilitating condition that requires more high-quality research to fully understand its pathophysiology and evaluate the efficacy of various treatment options.
Source: Hindawi case reports: https://doi.org/10.1155/2021/6672028