Rarest of the rare: OCD complicates metabolic disorder, a case report.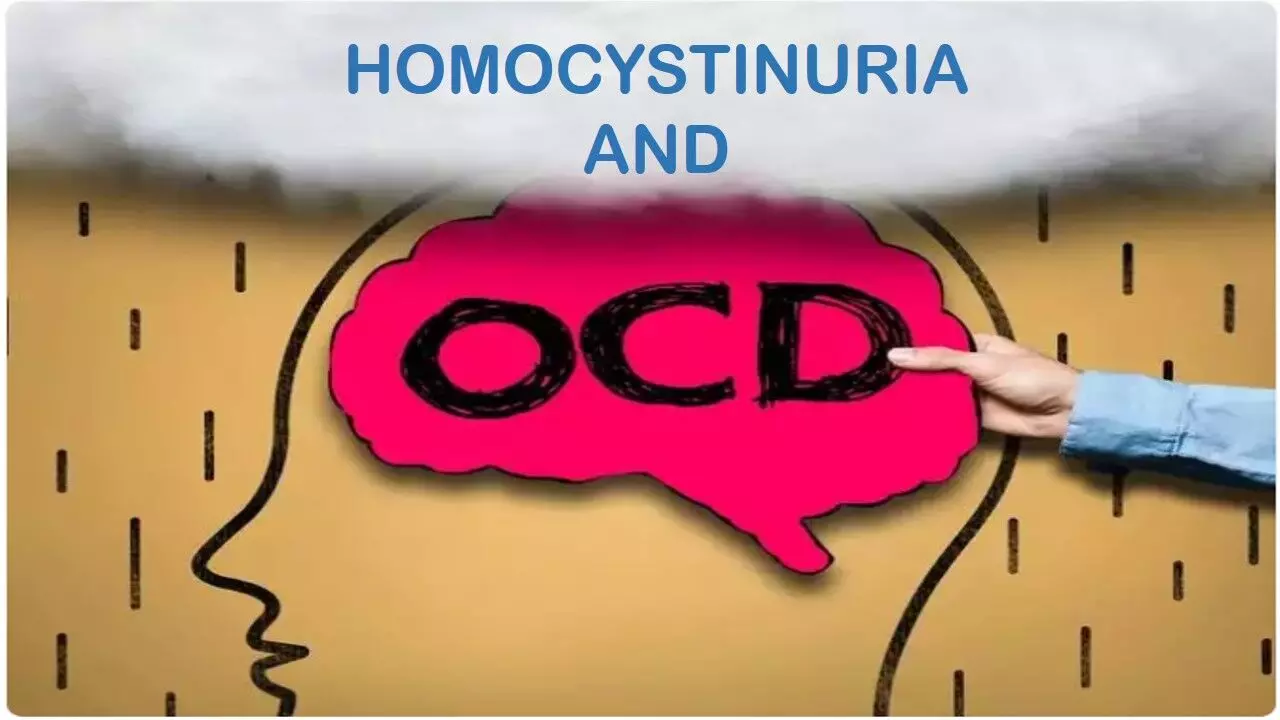 Homocystinuria (HCU) is a rare metabolic disorder due to a defect in the cystathionine β -synthase (CBS) that leads to high homocysteine (Hcy) plasma. Clinically, HCU presents as a multisystem disorder with ocular, skeletal, cardiovascular, and central nervous system defects. Psychiatric manifestation have been documented in this disease ranging from anxiety, depression, oppositional disorder, ADHD etc. Till now only 1 study has shown a 5% prevalence of OCD with homocysteineurea (HCU) and no recent studies reporting obsessive-compulsive symptoms related to HCU have been found. The latest issue of Hindawi journal reports a case who developed obsessive-compulsive symptoms induced by homocystinuria.
Typical features, particularly in untreated patients, include early-onset severe myopia, osteoporosis, a tall thin marfanoid habitus, scoliosis, thromboembolic events in early adulthood, and variably decreased intelligence quotient (IQ).
A 39-year-old male, single, with no prior psychiatric history was admitted to the Emergency Department with behaviour changes and increased anxiety. In the last two months, he was restless, anxious, reporting multiple preoccupations with sever insomnia and tiredness and with increased worrying and become intrusive, unwanted, and repetitive and reported he had to write things down and reported difficulty in speaking.
He asked his parents to hide the knives because he was afraid of hurting someone. The patient had a diagnosis of homocystinuria at the age of 16, with several complications like renal infarction, deep vein thrombosis, and retinal detachment. He was medicated with warfarin, and no specific diet was followed.family history was suggestive of history of bipolar 1 disorder in relatives.
MSE revealed anxious mood, preoccupation and prominent obsessive thoughts. All his investigations came normal except for high levels of homocysteine (821 μ mol/l). Brain magnetic resonance imaging (MRI) showed low T2 signal, microvascular ischemia in white matter of the right frontal lobe.
Patient was first given haloperidol 2mg tid because of agitation. Then, he started a low protein diet and a treatment with cyanocobalamin 0.2mg bid, pyridoxine 200mg bid, thiamine 100mg bid, and folic acid 5mg bid. After two weeks of treatment, the symptoms were practically absent. At the time he was discharged, he still had some thoughts and worries about his work and verification behaviour leading to him confirming if he had done anything wrong, but he was able to return to work.
Two weeks after discharge, he attended an appointment and he was asymptomatic. Haloperidol was progressively reduced until stopped in about two weeks. A month after inpatient discharge, his homocysteine levels were lower (362.9 μ mol/l), and he remained asymptomatic. The treatment was changed to pyridoxine 300 mg tid that lead to undetectable levels in a month (<15 μ mol/l).
He was followed during a year and maintained on a low protein diet and pyridoxine 300 mg tid. After this period, he was discharged from psychiatry consultation. This case underlines the importance for a psychiatrist to explore medical nonpsychiatric history, especially when presentation is abrupt, atypical, or in treatment-resistant cases.
Source: Hindawi journal: https://doi.org/10.1155/2021/5523453