"Suffocating antipsychotics": Tardive laryngeal dystonia reported with risperidone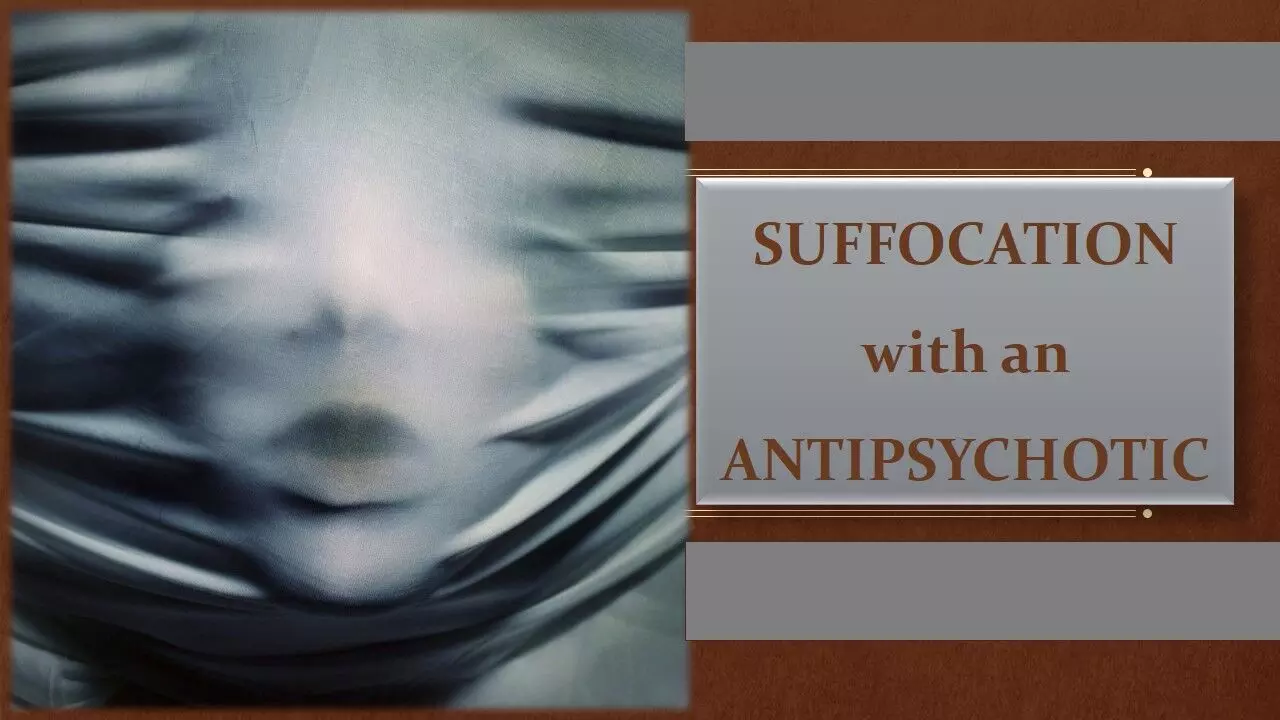 Tardive dystonia (TDt) is a rare but life-threatening complication, estimated to occur in 1%-4.0% of patients on antipsychotic medications. Although commonly associated with first generation anti-psychotics, in the recent edition of Indian Journal of Psychiatry by Jiwanmall et al. describe a case of tardive respiratory dystonia in a young male with schizophrenia while on risperidone.

Laryngeal dystonia (LD) is a functionally specific disorder of the afferent-efferent motor coordination system producing action-induced muscle contraction. Respiratory dystonia is a rare form of LD, which can result in respiratory distress. It characteristically disappears with sleep and does not alter the patient's voice during speech.
A 20-year-old single male presented with 4 years of schizophrenia characterized by social and occupational dysfunction, persecutory and referential delusions, and auditory hallucinations. Positive symptoms were remitted with risperidone (6 mg/day), while some negative and cognitive symptoms remained. Trihexyphenidyl (2 mg/day) was commenced when extra-pyramidal symptoms developed.
Nine months later, the patient reported with blepharospasm and episodic feelings of suffocation. These lasted several minutes during which he felt choked and unable to breathe, they remitted spontaneously, were absent during sleep, and did not affect speech.
There were no specific precipitating factors for these episodes. They had been progressively increasing in frequency and duration, and he did not report any change in voice.
Mental status examination did not reveal delusions or hallucinations. Physical examination did not reveal focal neurological deficits. In view of respiratory distress, the patient was referred for an urgent ear, nose, and throat (ENT) evaluation. Examination excluded inflammatory, neoplastic, and traumatic changes in the larynx and vocal cords. Stroboscopy revealed intermittent LD during vocalization. A diagnosis of tardive LD – respiratory type and tardive blepharospasm was made.
Quetiapine was commenced and gradually increased to 600 mg/day. Risperidone was discontinued. Trihexyphenidyl was increased to 6 mg/day, and clonazepam was added (0.75 mg/day). With these changes, the episodes of suffocation and blepharospasm resolved within 2 weeks. There was no re-emergence of psychotic symptoms.
Such an unusual presentation could result in a misdiagnosis of an anxiety attack. Early ENT evaluation helped establish the diagnosis in this patient. Criteria to diagnose antipsychotic-induced TDt include exposure to more than 3 months of the drug, exclusion of secondary causes of dystonia, and negative family history for dystonia, were fulfilled.
Remedial measures include the addition of benzodiazepines, an increase in the dose of anticholinergics, and a change of antipsychotic medication. Clinician awareness regarding this unusual side effect will help in early detection and better patient outcomes.
Source: Indian Journal of Psychiatry: 10.4103/psychiatry.IndianJPsychiatry_340_20