Anticonvulsant Lamotrigine may have a role in treating depression, finds study.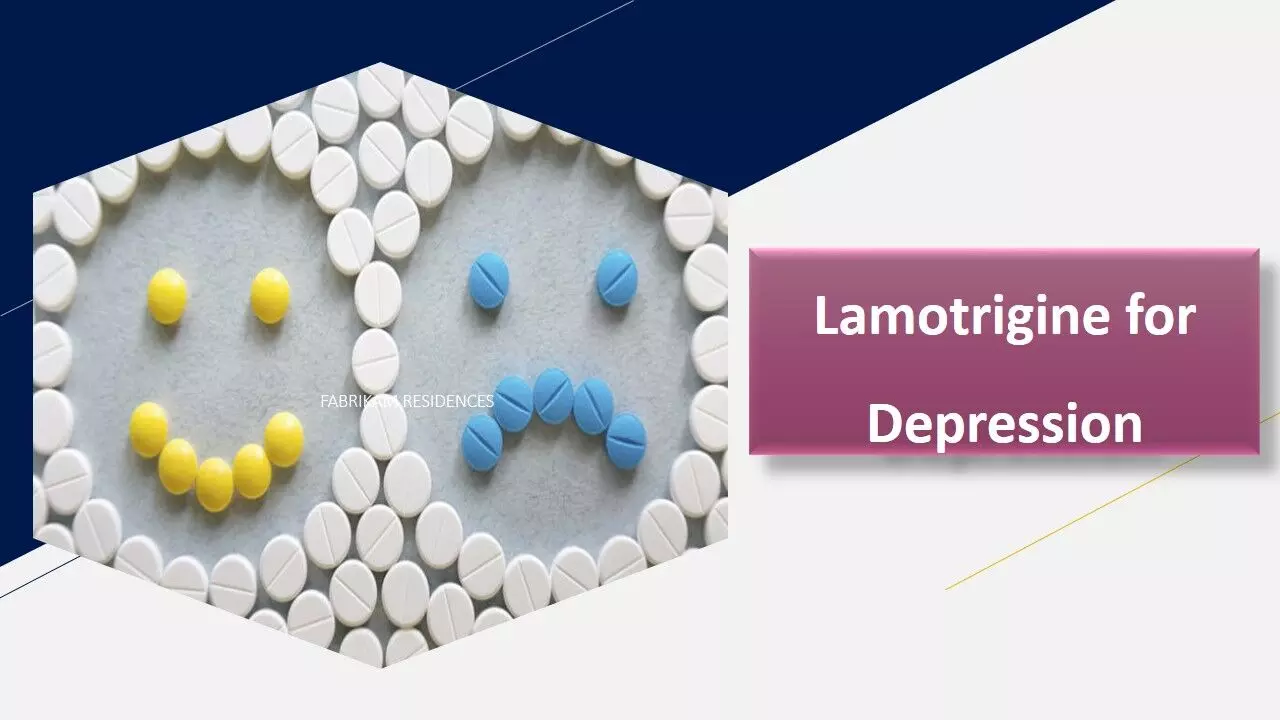 Following positive results from multiple studies, lamotrigine use has expanded from an anticonvulsant role to treatment of bipolar disorders. Peters et al in an exploratory analysis of five trials published in Brain and Behaviour journal have now shown its efficacy in managing core symptoms of depression as well. The treatment effects on HAMD-6 (Hamilton Depression Rating Scale )subscale items (in particular, anhedonia/interest, mood, energy, and guilt) were significant.

Five industry-sponsored monotherapy trials initially failed to find a consistent benefit over a placebo (Calabrese et al., 2008), yet two maintenance trials were positive (Goodwin et al., 2004). As a result, lamotrigine was widely approved for maintenance therapy in bipolar disorder but not for acute depression treatment.
Previous trials evaluating the efficacy of lamotrigine monotherapy in depression had two possible shortcomings which led to inconsistency in their results. Firstly, suboptimal dose (i.e <200mg/day) was used in some trials, that can account for negative results. Secondly, lamotrigine may be more effective for specific depressive symptoms that were not deliberately assessed in the original trials.
Peters et al conducted an exploratory item-level analysis of data from the five original acute bipolar depression monotherapy trials. The purpose was to further elucidate specific depressive symptoms that might be more responsive to lamotrigine compared to placebo.
In all trials, lamotrigine was administered with a fixed-dose titration up to 200 mg/day (except in trial SCAA2010 in which it was dosed flexibly at 100–400 mg/day) for up to 7–10 weeks.
The pooled sample contained 1072 adult outpatients treated for up to 7–10 weeks. Depressive symptoms were measured with the Hamilton Depression Rating Scale and the Montgomery–Åsberg Depression Rating Scale. Change scores on individual scale items were compared between treatment groups.
Diagnoses were confirmed with the Structured Clinical Interview for DSM-IV. A 17-item Hamilton Depression Rating Scale (HAMD-17) score ≥ 18 was also required. Additional inclusion criteria varied between trials. Common exclusion criteria were previous lamotrigine treatment; concurrent/recent psychotropic medication or psychotherapy; abnormal thyroid tests; epilepsy; active suicidality; panic disorder, bulimia nervosa, obsessive-compulsive disorder, or social phobia in the last 12 months; rapid-cycling; substance abuse/dependence; and medical conditions that could interfere with treatment
For HAMD-17 item scale, significant treatment effects were detected on items 1 (depressed mood), 2 (guilt), 7 (work and interest), and 13 (general somatic/fatigue). MADRS item-level scores were generally consistent, with significant effects on items 1 (apparent sadness), 2 (reported sadness), 7 (lassitude), 8 (inability to feel), and 9 (pessimistic thoughts).
Given the exploratory nature of the analysis, the results need to be considered hypothesis-generating until replicated with additional data. But these findings are certainly encouraging for further research into role of lamotrigine as an antidepressant.
Source: Brain and Behaviour Journal: https://doi.org/10.1002/brb3.2222