Can we prevent the inevitable? Study provides novel insight into relapse of psychiatric illnesses during pregnancy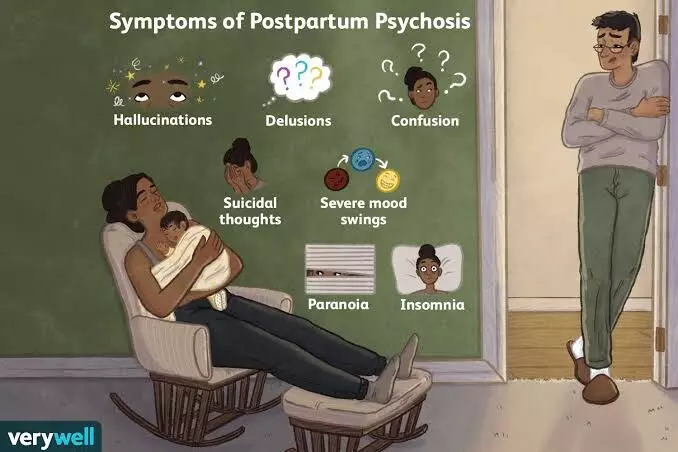 Relapse of psychiatric illnesses in the peripartum period is a common and sometimes grave condition that is encountered by psychiatrists across the the globe. Assessment of risk factors associated with this phenomenon can provide better insight into this area and hypothetically help prevent any catastrophic outcomes.
In a retrospective cohort study by Sharvari Khapre et al. to predict and plausibly prevent women previously diagnosed with severe mental illnesses, to suffer from relapse at the time of pregnancy-perinatal and also during postpartum period has shed new light in this arena.
Severe mental illness (SMI) include psychosis and bipolar disorders. The estimated risk of SMI range from 17-47%. During pregnancy (peri-natal) it ranges from 9-23% in clinical populations and in women with schizophrenia and other non-affective psychoses estimate relapse at 13-39% in pregnancy and 31% postpartum in the first three months.
The consequences of a severe perinatal relapse are potentially devastating and include child custody loss and in extreme but rare cases, suicide, or infanticide. Risk factors for perinatal relapse of SMI include non-white ethnicity, lower income, having fewer children, being unmarried or an unplanned pregnancy etc and several other psychiatric histories.
The nature of the pre-existing clinical syndrome has received little attention and diagnostic categories may be limited, having overlapping genetic, neurobiological and clinical features.
The aim of this study was to investigate the extent to which particular symptom domains in women with SMI were associated with relapse during the perinatal period.
This study made use of a previously characterized retrospective cohort of pregnant women with preexisting SMI between 2007 and 2011 using Clinical Record Interactive Search (CRIS) and Hospital Episode Statistics (HES).
To be eligible, women had to have a recorded SMI diagnosis prior to the index pregnancy: schizophrenia, delusional disorder, acute and transient psychosis, schizoaffective disorder, non-organic psychosis, manic episode, bipolar affective disorder, psychotic depression, or previous puerperal psychosis contacted hospital at any point from 6 months before to 6 weeks after the delivery, so that details of their mental health during the perinatal period would be recorded.
48 symptoms were extracted, recorded during the 2 years before the pregnancy start date and grouped symptoms into six domains: positive, negative, disorganization, manic, catatonic and depressive, allowing some symptoms relevant to more than one domain to be scored in both (e.g. anhedonia as a negative symptom of schizophrenia and a depressive symptom).
Relapse was defined as an admission to acute mental health care, which did not rely on diagnostic information. The timing of relapse was recorded as the first date of an inpatient admission or referral to home treatment, and ascertained as to whether it occurred during pregnancy and/ or postpartum -within the first three months after the delivery date and the relapse could be recorded both in perinatal and postpartum period.
The final cohort contained 399 women with SMI with index pregnancies. Considering diagnoses at the beginning of pregnancy: 145 (36.3%) had a diagnosis of bipolar affective disorder or mania, 28.1% had a diagnosis of schizophrenia, 11.8% acute and transient psychosis, 11.0% psychotic depression, 6.5% schizoaffective disorder, 4.5% psychosis not otherwise specified and 1.8% had a history of puerperal psychosis only.
Considering relapse, 76 (19.0%) of women experienced a relapse during pregnancy and 107 (27.0%) in the first three months postpartum. The most common ethnicity was 'Black African and Other Black' (47.6%). Family history of psychosis was present in 14.0% of women and smoking during pregnancy in 18.8%.
After adjusting for covariates, disorganisation symptoms showed a positive association at borderline significance with relapse during pregnancy (aOR=1.36; 95% CI=0.99-1.87) per unit increase in number of symptoms) and depressive symptoms negatively with relapse postpartum (0.78; 0.62-0.98). Restricting the sample to women with at least one recorded symptom in any given domain, higher disorganisation (1.84; 1.22–2.76), positive (1.50; 1.07–2.11) and manic (1.48; 1.03–2.11) symptoms were associated with relapse during pregnancy, and disorganisation (1.54; 1.08–2.20) symptom domains were associated with relapse postpartum
It was concluded that positive, disorganisation and manic symptoms recorded in the two years before pregnancy were associated with increased risk of relapse during pregnancy and postpartum. The characterisation of routine health records from text fields is relatively transferrable and could help inform predictive risk modelling.
Source: European psychiatry journal
Khapre S, Stewart R, Taylor C. An evaluation of symptom domains in the two years before pregnancy as predictors of relapse in the perinatal period in women with severe mental illness. Eur Psychiatry. 2021 Mar 19:1-32. doi: 10.1192/j.eurpsy.2021.18.