Contraceptive use may benefit mental health of women with psychiatric disorders: Study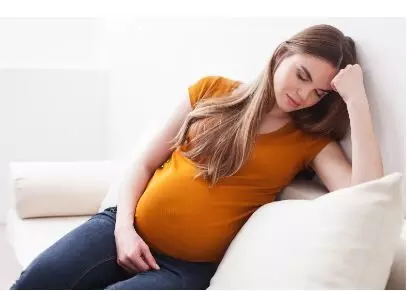 Mental health care for women includes decision support to prepare for major life events, including preconception planning for treatment during pregnancy and the postpartum period.
Proactive management of mental illness, contraception, and pregnancy improves a woman's capacity to function and optimizes her mental and reproductive health,suggests the findings of a recent study published in American Journal Of Psychiatry .

Previous studies highlight the frequency of psychiatric disorders during the reproductive years in women. Psychiatrists are well positioned to support women by encouraging contraception until pregnancy is desired, providing education on the reproductive health effects of psychotropic medications, and discussing the course of mental illness across childbearing.
The main goal in this study, as a team of psychiatrists and obstetrician-gynecologists, is to provide clinicians with information to improve collaboration in the contraceptive care of women with psychiatric disorders.
For the study design, a literature search on contraceptives for women with psychiatric disorders in PsycINFO, PubMed, Embase, and Scopus. Publications were selected if they included, based on the authors' consensus, data supporting evidence-based care important for psychiatrists who treat women desiring contraceptives.
On data analysis, the following facts emerged.
The majority of women choose combined oral contraceptives.
Although long-acting reversible contraceptives (implants, intrauterine devices) are associated with low failure rates, favorable safety profiles, rapid return to fertility after removal, and few contraindications, they are chosen by only 14% of women.
All methods are acceptable for women with depression, although medical comorbidities may dictate a specific type.
The impact of hormonal contraceptives on the risk for depression is controversial; however, clinical studies and randomized placebo-controlled trials of women with psychiatric disorders have generally reported similar or lower rates of mood symptoms in hormonal contraceptive users compared with nonusers.
Although interactions between psychotropic drugs and contraceptives are rare, clozapine, anticonvulsants, and St. John's Wort are exceptions.
Observing the results, the authors noted, "We assert that basic contraceptive knowledge is a critical component of our care of female patients and that residency and continuing education programs must include this important topic".
For full article follow the link: https://doi.org/10.1176/appi.ajp.2020.20020154
Primary source: American Journal Of Psychiatry
Source : American Journal Of Psychiatry