Fresh insights: Altered microglia activity in brain linked to unipolar depression, study.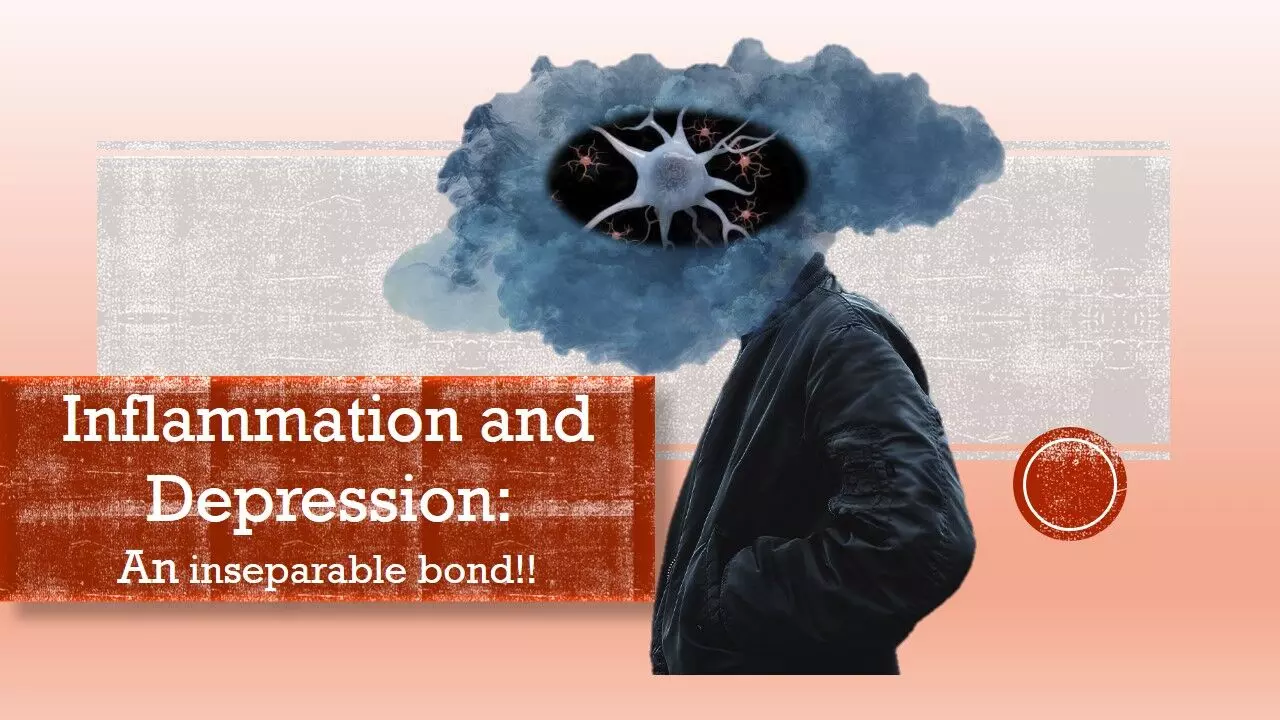 The most common pathophysiological explanation of depression relies on the monoamine hypothesis i.e. serotonin deficiency. However, in recent years, an increasing role of inflammatory processes has been speculated to be responsible for depressive symptomatology.
Michel et al in their latest research published in Translational Psychiatry have provided further evidence for inflammatory mechanisms in depression by showing that Glial fibrillary acidic protein (GFAP) is raised in CSF specimens of patients with unipolar depression.
The concentrations of GFAP in the cerebellum, prefrontal cortex, and anterior cingulate cortex have been found to be lower in patients with depression than in healthy controls. Among other functions, GFAP is a crucial factor for an intact blood–brain barrier. Also, elevated serum concentrations of S100B (another microglial marker) have been found in patients with depression and may prove valuable for evaluating both diagnosis and treatment response.
Most studies till date have focused on evaluating these glial cell markers in serum or tissue samples, however, CSF investigations are needed to better understand the potential role of these biomarkers in the central nervous system, as they can provide detailed insights into intrathecal processes.
The aim of the current study was to examine GFAP and S100B levels in the CSF of patients with major depression to better understand their role in affective disorders. In this retrospective study, 102 patients with unipolar depression and 39 mentally healthy controls with idiopathic intracranial hypertension were investigated.
It was observed that patients with unipolar depression had significantly higher levels of GFAP than controls (733.22 pg/ml vs. 245.56 pg/ml, p < 0.001).
These results remained significant in a sub-analysis in which all controls were compared with patients suffering from depression matched 1:1 by age and sex.
Levels of S100B did not differ significantly between patients and controls (1.06 ng/ml vs. 1.17 ng/ml, p = 0.385). GFAP levels correlated positively with albumin quotients, S100B levels correlated positively with white blood cell counts, total protein concentrations, and albumin quotients in the CSF which are established blood–brain/CSF barrier parameters.
Given that GFAP is elevated in the CSF of patients with major depression, it may serve as an additional state or trait biomarker in depression.
"Certainly, data indicating a possible role of GFAP in the pathogenesis or progression of major depression will add to the growing knowledge of the possible involvement of inflammatory processes in depression", concluded the authors.
Due to retrospective nature of the study, it is not clear if inflammatory processes are the cause of depression or if they occur as a secondary effect in patients with depression. Hence, future longitudinal studies involving CSF examinations, including the measurement of GFAP, in combination with additional immunological markers are necessary.
Source: Translational Psychiatry: Michel, M., Fiebich, B.L., Kuzior, H. et al. Increased GFAP concentrations in the cerebrospinal fluid of patients with unipolar depression. Transl Psychiatry 11, 308 (2021). https://doi.org/10.1038/s41398-021-01423-6