Healthcare workers on COVID- 19 duty need psychosocial intervention, points IJMR study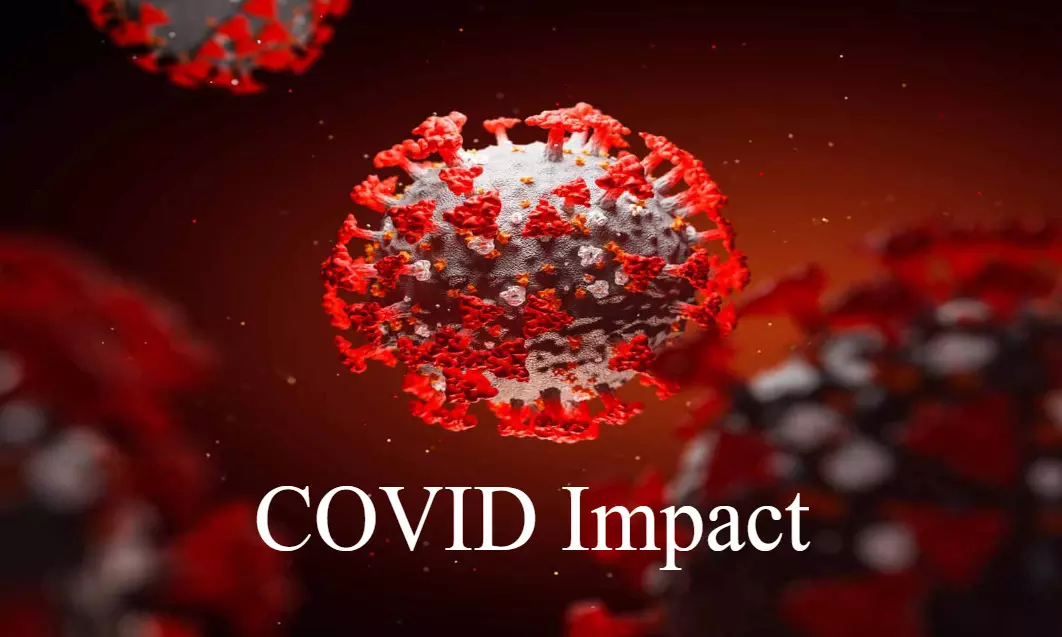 New Delhi: The global onset of COVID - 19 has proven to be an overburden, drastically affecting the mental state of millions of healthcare workers and their families. Findings from a recent study indicate the need for psychosocial intervention in order to maintain a healthy working environment.
In the study conducted by the ICMR, an insight into the psychosocial challenges faced by the Indian healthcare workers related to their work, family, and personal well-being and the associated stigmas have been provided. Additionally, the coping mechanisms adopted by them and their perceptions on the interventions to address these challenges were also explored.
The study has been published in the Indian Journal of Medical Research and was conducted between the month of September and December 2020 through in-depth telephonic interviews using an interview guide among 111 healthcare workers who were involved in COVID-19 management across 10 States in India aiming to demonstrate the psychological burden of healthcare workers engaged with COVID-19 care services.
The results of the study indicate major changes in the work-life environment of the healthcare worker which includes:
● excessive workload
● erratic timings accentuated with the extended duration of inconvenient personal protection equipment usage
● periods of quarantine and
● long duration of separation from family. (Family-related issues were increased by manifolds; the main challenge being parting away from the family, caregiving, especially for females with infants and children, and fears around infecting family and the close ones.)
● Stigma from the community and peers fuelled by the fear of infection was manifested through avoidance and rejection.
The researchers concluded that in addition to the hurdles faced by the front line warriors the study findings also point to need-based psychosocial interventions at the organizational, societal, and individual levels. This includes a conducive working environment involving periodic evaluation of the healthcare worker problems, rotation of workforce by engaging more staff, debunking of false information, community and healthcare worker involvement in COVID sensitization to allay fears and prevent stigma associated with COVID-19 infection/transmission, and finally need-based psychological support for them and their families.
Reference:
Chakma T, Thomas BE, Kohli S, Moral R, Menon GR, Periyasamy M, Venkatesh U, Kulkarni RN, Prusty RK, Balu V, Grover A, Kishore J, Viray M, Venkateswaran C, Mathew G, Ketharam A, Balachandar R, Singh PK, Jakhar K, Singh S, Devi R, Saha KB, Barde P, Singh R, John D, Mishra BK, Yadav J, Agarwal S, Rao VV, Panda S. Psychosocial impact of COVID-19 pandemic on healthcare workers in India & their perceptions on the way forward - A qualitative study. Indian J Med Res. 2021 Oct 1. doi: 10.4103/ijmr.ijmr_2204_21. Epub ahead of print.
Source : Indian Journal of Medical Research