Indian Psychiatric Society condemns use of stem cell therapy in psychiatric disorders, particularly Autism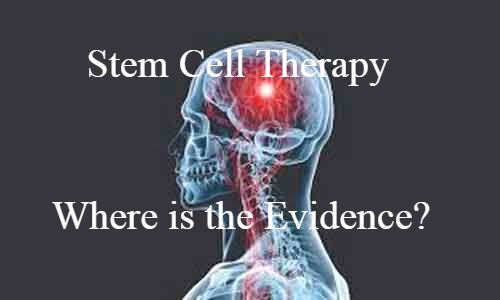 New Delhi: Noting that currently there is no research evidence substantiating the claim of using stem cell treatment in the treatment of Psychiatric Disorders, the Indian Psychiatric Society (IPS) has condemned the use of stem cell therapy in such disorders, particularly autism
The move came as a part of the position statement released by IPS, the largest association of Indian Psychiatrists after the growing concern amongst the medical fraternity about the use of stem cell therapy in psychiatry disorders, particularly those in children
The statement explains that stem cells may have the potential for regenerative medicine, but do not have a place in the current form of therapy in psychiatry. It also noted that till now no scientifically validated and scrutinized research evidence are there which proves that stem cells are helpful in any psychiatric disorders including autism.

Referring to the Indian Council of Medical Reseach (ICMR) which has published a guideline regarding indications for stem cell treatment, the position statement pointed out that as of now none of psychiatric orders including autism are listed there as indications for stem cell treatment.
"Psychiatric Disorders including autism are combined derangements of both neurodevelopmental and neurodegenerative trajectories of brain and are polygentic in origin. So they actually are symptomatic manifestations of a variety of different pathogenetic proceses about which scientific evidence is as yet inconclusive," the statement said
"The Indian Psychiatric Society therefore strongly condemns the use of stem cell therapy in psychiatric disorders, particularly autism, until such a time that further research evidence substantiates the same," the position statement iterated.
Explaining the reasoning behind the release of the statement, Dr Mrugesh Vaishnav, President, Indian Psychiatric Society told Medical Dialogues," While there are many claims surrounding the use of stem cell therapy in the treatment of psychiatric disorders, currently there is no scientific evidence backing that they are helpful. Unfortunately, parents of children who suffer from psychiatric disorders, particularly Autism, run from pillar to post and willing to try everything/spend any amount of money for the better health of their children."
" Many of our member- doctors were getting complaints from the families of patients that they had spent huge sums of money on stem cell therapy for their children with no results at all. This was much more common in children with autism disorders. This is why we have formally released a position statement under IPS to inform the public that currently, stem cell therapy has no benefit in these disorders," he added
"Autism is not curable. With medicine and various types of therapies help control symptoms and make patients more functional. But stem cell therapy is not a proven treatment and in desperation parents try it out- they need to be aware that at best this form of treatment is only experimental," added Dr Sagar Mundada, a Mumbai based psychiatrist