JAMA study links toxoplasma seropositivity with impaired cognition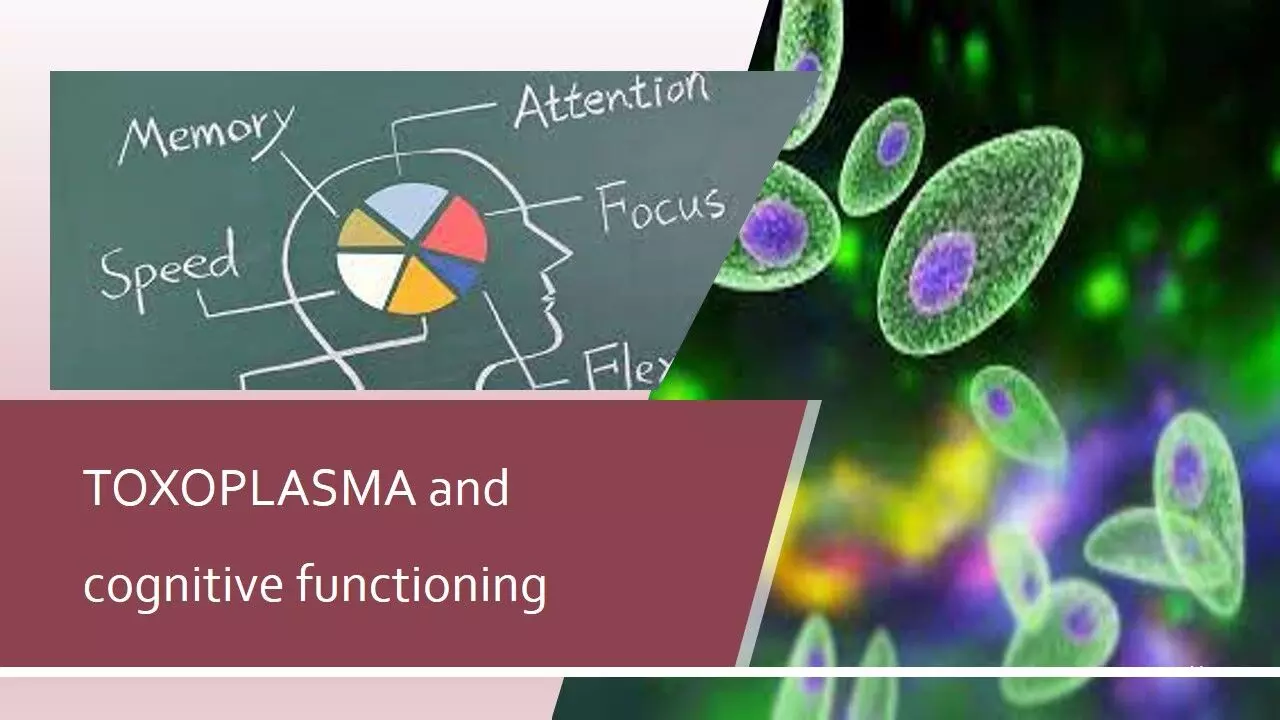 Some studies have shown the association of parasite Toxoplasma gondii with behavioral alterations and psychiatric disorders. A recent meta-analysis from 13 studies conducted by Haan et al affirms this association in all analyzed cognitive domains like processing speed, working memory, short-term verbal memory, and executive functioning. The findings, which were published in JAMA Psychiatry this week, suggest that because of the high global prevalence of T gondii infection, the consequences of these associated cognitive impairments for global mental health could be substantial.

Hosts acquire toxoplasmosis by ingesting oocysts or cysts of the parasite via contaminated water or food. The T gondii parasite is able to permeate the blood-brain barrier and can settle as a quiescent infection in muscle, brain, and liver tissue.
Several observational studies have reported neurocognitive changes associated with toxoplasmosis in humans; however, effect sizes and directions varied. Therefore, the authors conducted a systematic review and meta-analysis to examine whether T gondii seropositivity was associated with alterations in cognitive function among otherwise healthy people.
13 studies comprising 13 289 healthy participants with and without T gondii seropositivity were included in the meta-analysis. Participants without T gondii seropositivity had favorable functioning in 4 cognitive domains:
1. Processing speed
2. Working memory
3. Short-term verbal memory
4. Executive functioning
A meta-regression analysis found a significant association between older age and executive functioning. Although the extent of the associations was modest, the ubiquitous prevalence of the quiescent infection worldwide (approximately 30%) suggests that the consequences for cognitive function of the population as a whole may be substantial, although it is difficult to quantify the global impact.
Furthermore, a recent meta-analysis found a marginally significant association between T gondii seroprevalence and Alzheimer disease. (1)
Based on the present findings and those of previous meta-analyses examining the association of T gondii seropositivity with motor vehicle crashes, suicide attempts, and the prevalence of psychiatric disorders, public health programs to prevent T gondii infection are warranted.
These programs might, at a minimum, consist of hygienic measures, especially after human contact with contaminated sources. Hygienic measures are often already undertaken to prevent other infectious diseases. However, these measures are not sufficient to prevent quiescent T gondii infection. It may be wise to consider further research into the development of a vaccine against infection with T gondii in either humans or felids.
Source: JAMA Psychiatry: doi:10.1001/jamapsychiatry.2021.1590
Reference: 1. Bayani M, Riahi SM, Bazrafshan N, Gamble HR, Rostami A. Toxoplasma gondii infection and risk of Parkinson and Alzheimer diseases: a systematic review and meta-analysis on observational studies. Acta Trop. 2019;196:165-171.