Low-dose naltrexone may help some cases of chronic fatigue syndrome, suggests study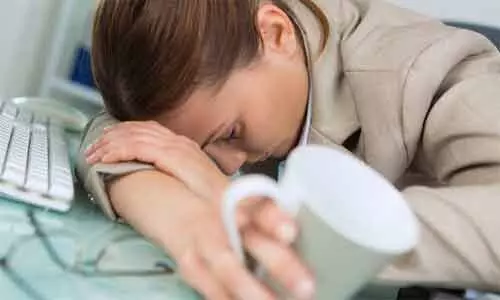 UK: A recent case series published in BMJ Case Reports describes the use of low-dose naltrexone (LDN) for the treatment of chronic fatigue syndrome.
This series of 3 case reports compiled by people with long-term ill-health due to chronic fatigue syndrome shows the range of responses they observed when taking [low-dose naltrexone], from life changing to a reduction in some symptoms only. Treatment doses ranged from 4 to 12 mg.
Chronic fatigue syndrome or myalgic encephalomyelitis is a chronic multisystem disorder characterized by extreme fatigue that is not explained by any underlying medical condition. It doesn't improve with rest and is made worse by exertion.
Naltrexone is used as an off-label treatment in low doses for several chronic immune-modulated disorders in many countries. Although only small-scale clinical trials have been performed, these suggest efficacy in several diseases including Crohn's disease, fibromyalgia and Gulf War Illness. Despite numerous internet reports of response to low-dose naltrexone (LDN), no clinical trials exist in people with chronic fatigue syndrome.
The first case described a 63-year-old female patient who was diagnosed with chronic fatigue syndrome in 1989 (later confirmed in 2001 and 2003). One year prior to her initial diagnosis, the patient contracted viral meningitis, leaving her extremely unwell. Over the next 5 years, the patient slowly improved, however, she continued to suffer from headaches, fatigue, malaise, and migraines. Additionally, in 1999, the patient experienced an episode of gastroenteritis, which left her with multiple food intolerances, dependent on caregivers, and wheelchair-bound while outside.
After failing to improve despite attempting several different treatment options (ie, phenoxymethylpenicillin plus azithromycin, oral vitamin D supplementation), the patient was initiated on low-dose naltrexone and began observing reductions in food intolerances as well as improvements in her energy and pain. After several modifications were made to her low-dose naltrexone regimen, the patient's optimal dose (6mg twice daily) was attained.

In the second case, a 29-year-old female patient was diagnosed with chronic fatigue syndrome following a 2 year stint of ill health. The patient's symptoms included fatigue, weakness, malaise, cognitive impairment, pain, and sleep disturbance. Precipitating factors considered by her healthcare providers were a possible viral infection, early pregnancy, as well as tick exposure within 6 weeks of onset.
Following several failed attempts with a variety of therapies over the years, the patient was finally initiated on low-dose naltrexone at 54 years old. Because the patient had a known immune hypersensitivity to low-dose naltrexone (urticaria), she received a very low dose (0.25mg daily) to start. The patient's dose was slowly titrated to 4mg daily over a 4-year period, which has improved her sleep and decreased her pain levels.
The third case was of a male patient who was diagnosed with chronic fatigue syndrome by a hospital pediatrician in 1997. During his childhood, the patient sustained a head injury (age 7), had glandular fever (age 10), and experienced severe tonsillitis (age 14). Following these illnesses, the patient became bedridden and was unable to care for himself. In his mid-20s, the patient's symptoms gradually improved and, despite persistent fatigue and recurrent infections, he was able to work full time. Although the patient showed improvement, he reported experiencing difficulty sleeping as well as recurrent colds that were associated with decreased energy and subsequent depression.
After being initiated on low-dose naltrexone at age 37 (1mg daily titrated to 4.5mg daily), the patient reported improvements in his sleep and moods as well as fewer colds with energy dips and depression.
"These three case studies suggest low-dose naltrexone may be helpful in at least some patients with chronic fatigue syndrome and myalgic encephalomyelitis," wrote the authors.
"Clinical trials may be warranted to explore the potential use of naltrexone in people with these debilitating illnesses which currently have no licensed treatments available," they concluded.
"Low-dose naltrexone as a treatment for chronic fatigue syndrome," is published in the journal BMJ Case Reports.
Source : BMJ Case Reports