Lumateperone safe and effective for major depressive episodes in bipolar patients: Study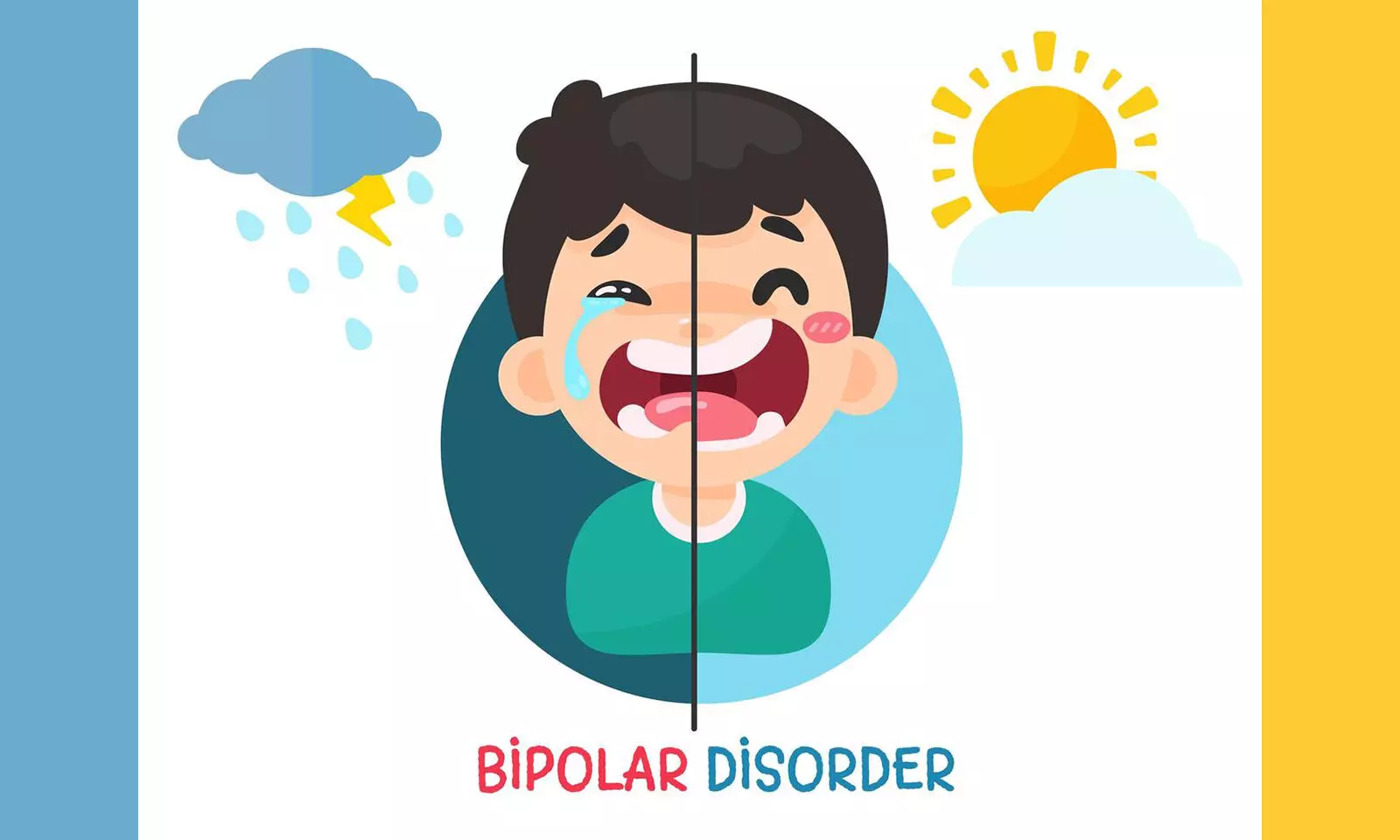 USA: Lumateperone at 42 mg/day considerably reduced depression symptoms and was usually well tolerated in patients with major depressive episodes associated with both bipolar I and bipolar II disorders, according to research done by Joseph R. Calabrese and colleagues. The findings were published online in The American Journal of Psychiatry.

The authors evaluated the effectiveness and safety of 42 mg/day of lumateperone in individuals with bipolar I or bipolar II illness suffering a major depressive episode in phase 3 randomized double-blind placebo-controlled trial.
Patients between the ages of 18 and 75 having a clinical diagnosis of bipolar I or bipolar II illness with a severe depressive episode were eligible for the research. Patients were randomly assigned to receive 42 mg/day lumateperone (N=188) or placebo (N=189) orally once daily in the evening for 6 weeks. The primary and major secondary effectiveness objectives were changes in the Montgomery-sberg Depression Rating Scale (MADRS) score and total score on the Clinical Global Impressions Scale–Bipolar Version severity scale (CGI-BP-S) from baseline to day 43, respectively.
The key findings of this study were, when compared to placebo and the CGI-BP-S total score at day 43, lumateperone therapy was linked with a substantially higher improvement from baseline in MADRS score. Lumateperone outperformed placebo in terms of MADRS in both individuals with bipolar I and bipolar II illnesses. Somnolence and nausea were the only treatment-emergent side events that occurred at a clinically significant higher rate with lumateperone compared with placebo. The rate of extrapyramidal symptom-related treatment-emergent adverse events was modest and comparable to placebo. Weight, vital signs, metabolic and endocrine tests all showed minor alterations.
In conclusion, the results of this study are clearly an indication of the effectiveness of Lumateperone on depressive syndromes in patients with bipolar disorder and hence may be suggested for the treatment in such cases.
Reference:
Calabrese, J. R., Durgam, S., Satlin, A., Vanover, K. E., Davis, R. E., Chen, R., Kozauer, S. G., Mates, S., & Sachs, G. S. (2021). Efficacy and Safety of Lumateperone for Major Depressive Episodes Associated With Bipolar I or Bipolar II Disorder: A Phase 3 Randomized Placebo-Controlled Trial. American Journal of Psychiatry, appi.ajp.2021.2. https://doi.org/10.1176/appi.ajp.2021.20091339
Source : The American Journal of Psychiatry