Microglia activation may underlie schizophrenia progression, Study.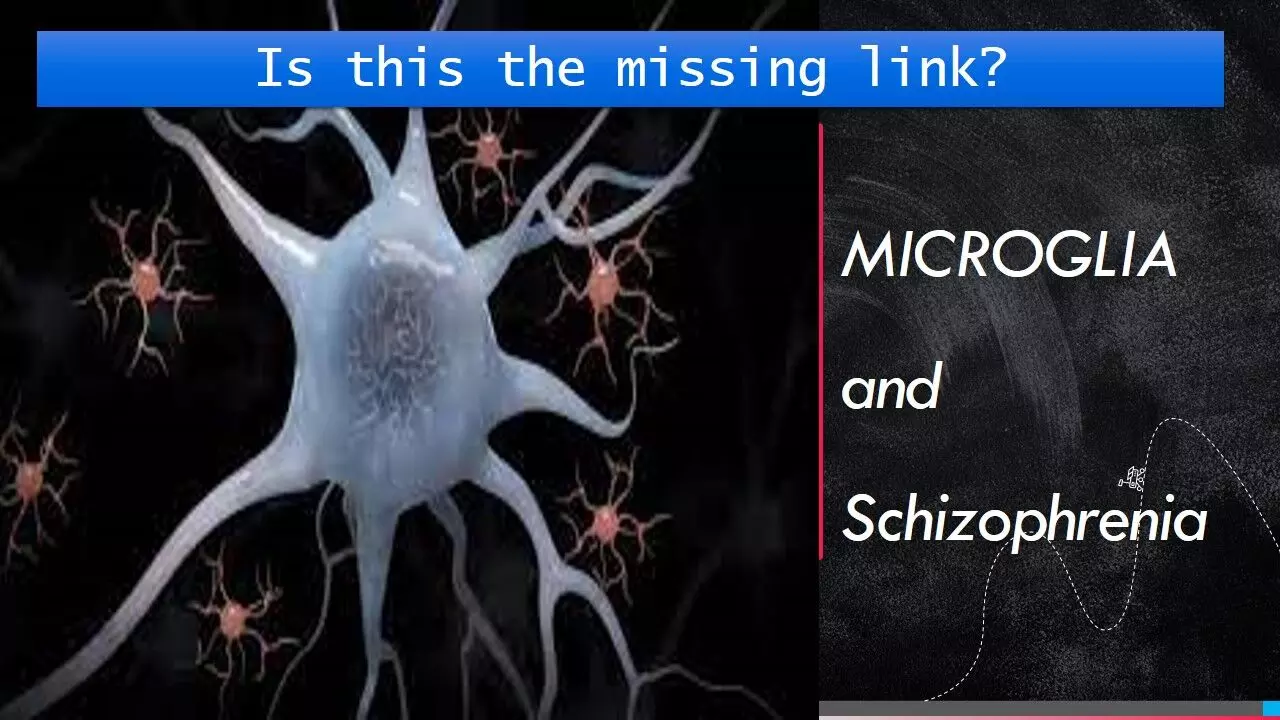 Microglia are the resident immune cells in the CNS and major mediators of neuroinflammation. Microglial activation has been proposed to contribute to the pathogenesis of schizophrenia. A recent study by N.A. Uranova, published in Asian Journal of Psychiatry has further expanded our understanding in this field and shown that:

1. Microgliosis in chronic schizophrenia is associated with age, age at onset and duration of disease.
2. Microglial dystrophy progress in the course of schizophrenia.
3. Microglial abnormalities schizophrenia are associated with accelerated aging of microglia
Neuroimaging and postmortem studies provide increasing evidence for the role of neuroinflammation in the pathogenesis of schizophrenia. Increased levels of pro-inflammatory cytokines have been reported in first-episode psychosis and chronic schizophrenia patients. Anti-inflammatory and immunomodulatory effects of antipsychotics support the role of inflammation in schizophrenia.
The present study was done to see whether microglial reactivity in schizophrenia is involved in the chronic course of schizophrenia and is associated with accelerated aging. Transmission electron microscopy and morphometry were applied to estimate microglial density and ultrastructural parameters in layer 5 of the prefrontal cortex (BA10) in postmortem 21 chronic schizophrenia and 20 healthy control cases.
It was found that there was a significant:
• Increase in microglial density in the schizophrenia group ( + 20 %), in young group ( ≤ 50 y.o.), in shorter duration of disease ( ≤ 26 yrs.) group, in early age at onset of disease ( ≤ 21 y.o.) group as compared to controls (p < 0.05) and in young schizophrenia group as compared to both young and elderly (>50 y.o.) controls (p < 0.05).
• Volume fraction (Vv) of mitochondria was significantly lower and area of lipofuscin granules was significantly higher in young and elderly schizophrenia groups as compared to young and elderly controls.
• Vv of lipofuscin granules strongly and positively correlated with age and duration of disease in the schizophrenia group.
• Vv and the number (N) of lipofuscin granules were higher in longer duration (>26 yrs.) group as compared to shorter duration group (p < 0.01).
The main findings of the study are microgliosis, associated with age, duration of disease and age at onset of disease, progressive dystrophy and accelerated aging of microglia in schizophrenia.

Microglial density was significantly increased in the schizophrenia group, in young schizophrenia subjects, in shorter disease duration group and in early age at onset group as compared to the control group. These changes coexisted with the dystrophy of microglial cells in schizophrenia.
Interestingly, authors found no effect of neuroleptic treatment on microglia parameters. These data suggest that the deficits of mitochondria in microglia is not attributable to the effects of antipsychotic treatment. However, the effect of antipsychotic drugs cannot be excluded since antipsychotic drugs can alter mitochondrial structure and function.
The cause of these changes might be cumulative effects of genetic and stress factors and microglial priming. Defects of mitochondrial metabolism might be new target for treatment strategy of schizophrenia.
Source: Asian Journal of Psychiatry: https://doi.org/10.1016/j.ajp.2021.102752