Novel group-behavior therapy promising for trichotillomania and skin-picking disorder: Study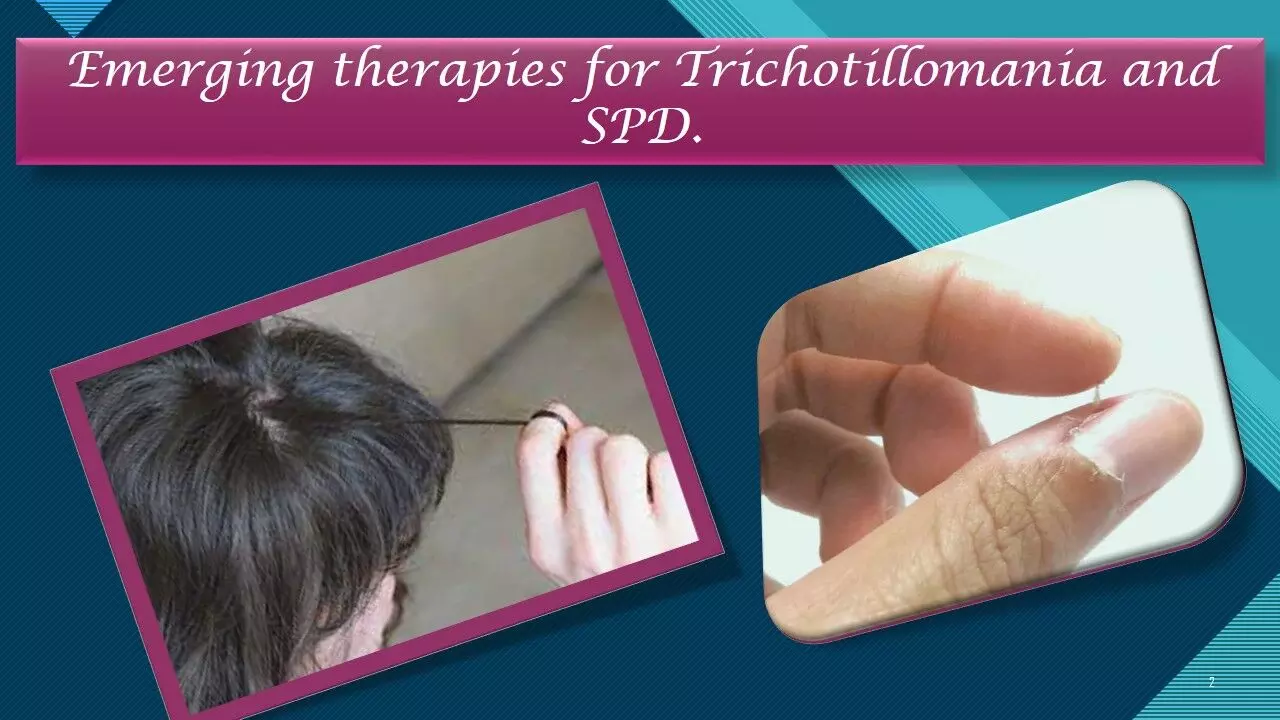 Trichotillomania (TTM) and skin-picking disorder (SPD) are characterized by recurrent pulling or picking of one's hair or skin, leading to hair loss or skin lesions, respectively. The treatments for these disorders is still evolving. A study published in Journal of Clinical Psychology by Asplund et al., based on Acceptance and Commitment Therapy (ACT) ‐enhanced Behavior Therapy (AEBT) focused on the lacunae of HRT in treating the patients. The results provide initial support for the feasibility and efficacy of an adapted treatment approach for TTM and SPD.
Similarities between TTM and SPD suggest that the disorders can be treated in a similar fashion. The treatment protocols that have been tested for TTM and SPD separately and they largely include the same treatment components, but a treatment protocol for "mixed" diagnosis groups has not been investigated previously. Another challenge in the care of TTM and SPD is that many sufferers remain symptomatic after treatment and relapse is common, especially for TTM. This has been found due to lack of target towards intensional behaviour in habit reversal training (HRT).

TTM and SPD occur in 1-2% of the population. Treatment development for the two disorders is still in its infancy, with behavioral treatments being the most widely researched psychological treatments. Habit reversal training (HRT) sessions in a stepped‐care format has been used for patients with more severe symptoms. However, many sufferers remain symptomatic after treatment and relapse occurs commonly.

In an attempt to enhance the effect of treatment and to prevent relapse, behavior therapy for TTM has been combined with Acceptance and Commitment Therapy (ACT) and named ACT‐enhanced Behavior Therapy (AEBT). The protocol for individual AEBT into a group format was adapted and was tested in an open trial for mixed groups of patients with TTM and/or SPD in routine psychiatric care.
It was hypothesised that ACT‐enhanced Group Behavior Therapy in mixed treatment groups would reduce symptoms of TTM and SPD and associated impairments at posttreatment and follow‐up and decrease experiential avoidance.
The above study included 40 adults with a diagnosis of TTM (n = 19) and/or SPD (n = 28). Seven of the participants were diagnosed with both TTM & SPD. Potential participants were screened using the Mini‐International Neuropsychiatric Interview (M.I.N.I) and the DSM‐5 criteria for TTM and SPD. The primary outcome for TTM was measured with the Massachusetts General Hospital Hairpulling Scale (MGH‐HPS) which is a self-report questionnaire and includes seven items with questions about urges to pull hair, pulling behaviour, and the consequences of pulling.
Primary outcome measure for the participants with SPD was measured with the Skin Picking Scale‐Revised (SPS‐R) which is also a self-report measure and includes eight items.
For SPD an additional outcome measure for social, behavioural and emotional consequences was used, namely, the Skin Picking Inventory Scale (SPIS). Other scales used were Acceptance and Action Questionnaire‐II (AAQ‐II) and Acceptance and Action Questionnaire for Trichotillomania (AAQ‐4‐TTM), Sheehan Disability Scale (SDS) and EQ. 5D EuroQol (EQ‐5D). MADRS‐S and the Patient Health Questionnaire 9 (PHQ‐9) were used for depressive symptoms.
The treatment consisted of 10 group sessions during 10 weeks and was conducted in groups of five to eight patients, led by two psychologists per group.
The study showed a significant improvements from baseline to posttreatment on both the primary outcome measures. At 1‐year follow‐up, the positive change in symptom reduction remained for patients with SPD but not for patients with TTM.
It was also observed that significant improvements from pretreatment to posttreatment, with effect sizes varying from moderate to large, on all secondary outcome measures, with the exception of general health status and quality of life measured with the EQ‐5D.
Moreover, they were largely maintained until the end of the follow‐up period at 12 months. At posttreatment, 45% of the participants were responders (much improved or very much improved) according to the CGI‐I.
The results suggested that ACT‐enhanced group behavior therapy for mixed treatment groups is efficacious in decreasing symptoms of TTM and SPD in the short term. The long‐term treatment effects varied between participants with TTM versus SPD. Based on the low drop‐out rate and the high attendance during the treatment period, it was also concluded that the treatment was highly acceptable to the participants. Moreover, the subjective clinical impression is that the group format seems to have contributed to decreased feelings of stigma and shame.
Source: Journal of Clinical Psychology: Asplund, M., Rück, C., Lenhard, F., Gunnarsson, T., Bellander, M., Delby, H., & Ivanov, V. Z. (2021). ACT‐enhanced group behavior therapy for trichotillomania and skin‐picking disorder: A feasibility study. Journal of Clinical Psychology, 1–19. https://doi.org/10.1002/jclp.23147