Opioid agonist improves mortality among patients of opioid dependence, JAMA review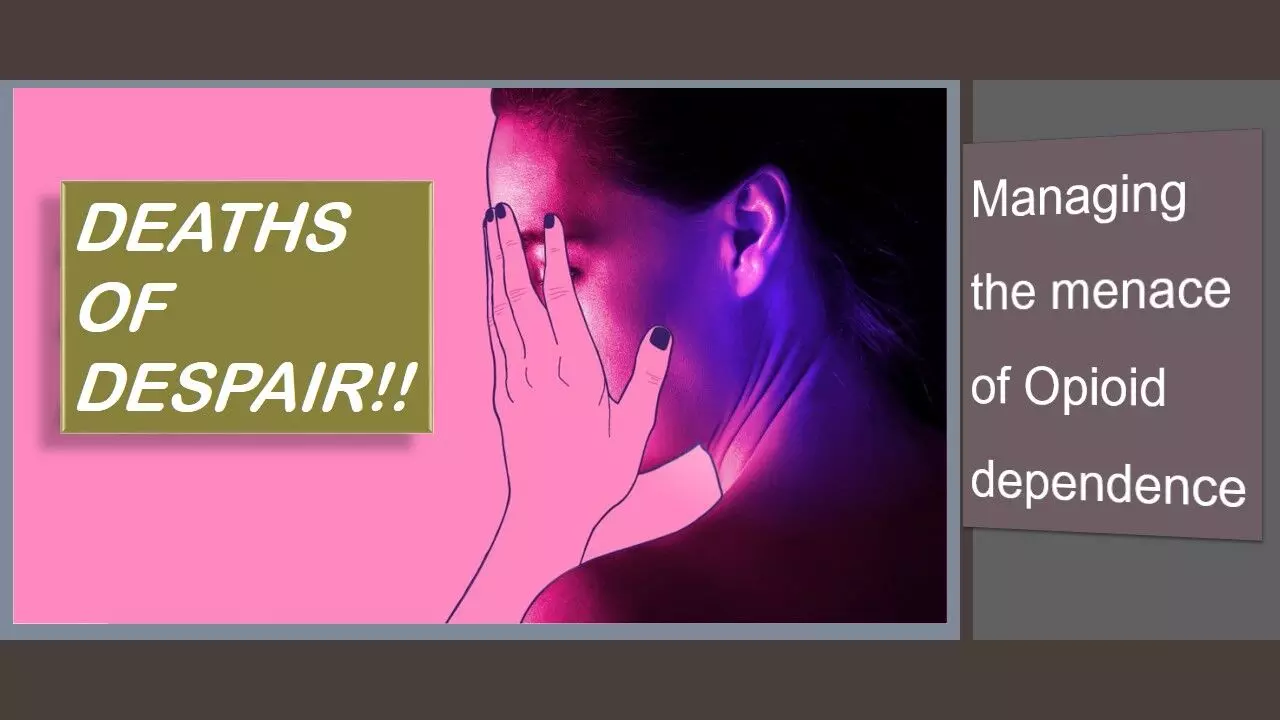 Mortality among people with opioid dependence is higher than that of the general population. Opioid agonist treatment (OAT) is an effective treatment for opioid dependence and according to the results of a systematic review published in JAMA Psychiatry by Santo et al, risk of all-cause, overdose, suicide, alcohol-related, cancer, and cardiovascular-related mortality is significantly lower for people with opioid dependence during OAT.
Opioid dependence is increasing in many countries. Population-level increases in "deaths of despair," including suicides, injuries, and liver disease, have been observed. People with opioid dependence are at an elevated risk of a range of causes of death beyond deaths of despair, including other acute and systemic causes such as unintentional opioid and suicide-related death, and all liver-related, alcohol-related, cancer-related, chronic respiratory–related, digestive-related, etc.
The authors of current meta-analysis aimed to estimate the association of time receiving OAT with mortality. The Embase, MEDLINE, and PsycINFO databases were searched. All observational studies and RCTs that collected data on all-cause or cause-specific mortality among people with opioid dependence while receiving and not receiving OAT were included.
Overall all-cause and cause-specific mortality both by setting and by participant characteristics were the main outcomes that were studied. Methadone and buprenorphine OAT were evaluated specifically.
Fifteen RCTs including 3852 participants and 36 primary cohort studies including 749 634 participants were analyzed. The authors observed that:
1. The rate of all-cause mortality during OAT was more than half of the rate seen during time out of OAT.
2. This association was consistent regardless of patient sex, age, geographic location, HIV status, and hepatitis C virus status and whether drugs were taken through injection.
3. There was no difference in results whether patient was on methadone or buprenorphine.
4. There was lower risk of suicide, cancer, drug-related, alcohol-related, and cardiovascular-related mortality during OAT.
5. All-cause mortality was 6 times higher in the 4 weeks after OAT cessation.
"Our findings suggest a potential public health benefit of OAT, which was associated with a greater than 50% lower risk of all-cause mortality, drug-related deaths, and suicide and was associated with significantly lower rates of mortality for other causes. The association was consistent across a range of participant and study characteristics", noted the authors.
The results of this systematic review meta-analysis suggest that OAT is an important intervention for people with opioid dependence, with the capacity to reduce multiple causes of death. This calls for wider accessibility of OAT therapy for patients of opioid dependence.
Source: JAMA Psychiatry: doi:10.1001/jamapsychiatry.2021.097