Psychedelic drug psilocybin may be potential treatment of resistant depression, finds trial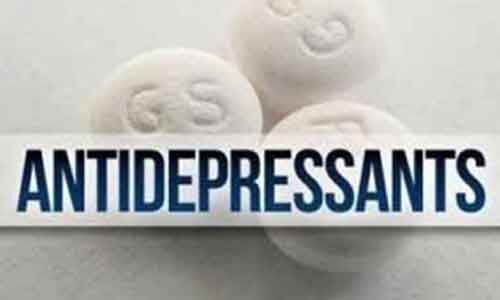 Psychedelic drug psilocybin (COMP360) significantly reduced severity of depressive symptom in patients with resistant depression, according to results from a phase 2b trial.
The groundbreaking phase IIb clinical trial of COMP360 psilocybin therapy for treatment-resistant depression has achieved its primary endpoint for the highest dose, with a 25mg dose of COMP360 demonstrating a highly statistically significant and clinically relevant reduction in depressive symptom severity after three weeks, with a rapid and durable treatment response*.

In the randomised, controlled, double-blind trial, a single dose of investigational COMP360 psilocybin was given to 233 patients in conjunction with psychological support from specially trained therapists. All patients discontinued antidepressants prior to participation. The trial was powered to compare two active doses of COMP360, 25mg and 10mg, against a comparator 1mg dose. The 25mg group vs the 1mg group showed a -6.6 difference on the MADRS* depression scale at week 3 (p<0.001). The 25mg group demonstrated statistical significance on the MADRS efficacy endpoint on the day after the COMP360 psilocybin administration (p=0.002). The 10mg vs 1mg dose did not show a statistically significant difference at week 3. The MADRS was assessed by independent raters who were remote from the trial site, and blind to intervention and study design, effectively creating a triple blind.
At least twice the number of patients in the 25mg group showed response and remission* at week 3 and week 12, compared with the 1mg group. The protocol-defined sustained response* up to week 12 was double, with 20.3% of patients in the 25mg group vs 10.1% in the 1mg group. Using a definition of sustained response* that is consistent with other TRD studies, the difference was more than double, with 24.1% of patients in the 25mg group vs 10.1% in the 1mg group.
COMP360 was generally well tolerated, with more than 90% of treatment-emergent adverse events (TEAEs) being mild or moderate in severity. 179 patients reported at least one TEAE; the most common TEAEs across treatment groups (>10% overall incidence) were headache, nausea, fatigue and insomnia. There were 12 patients who reported treatment-emergent serious adverse events (TESAEs). These TESAEs included suicidal behaviour, intentional self-injury, and suicidal ideation, which are regularly observed in a treatment-resistant depression patient population, and which occurred more frequently in the 25mg group than in the 10mg or 1 mg groups. Overall, 209 patients completed the study; there were five withdrawals from the 25mg group, nine from the 10mg, and 10 from the 1mg.
This randomised, controlled, multicentre, double-blind phase IIb trial is the largest psilocybin therapy clinical trial ever conducted, with 233 patients from 10 countries in North America and Europe. 94% of the patients had no prior experience with psilocybin. The objective of the trial was to find the appropriate dose for a larger, pivotal phase III programme, which COMPASS expects to begin in 2022.
Depression that isn't helped after two or more adequate antidepressive treatments is referred to as treatment-resistant depression (TRD)1,2. More than 100 million people worldwide are affected by TRD1,2, and as many as 30% of these attempt suicide at least once during their lifetime3,4. The TRD population is by definition more difficult to treat and more likely to relapse than patients with major depressive disorder. In 2018, COMPASS received FDA Breakthrough Therapy designation for its COMP360 psilocybin therapy for TRD.
George Goldsmith, CEO and Co-founder, COMPASS Pathways, said: "No one is untouched by the mental health crisis – everyone has a story. We urgently need options for people who are not helped by existing therapies. We set out to explore the safety and efficacy of COMP360 psilocybin therapy in treatment-resistant depression, through a rigorous and large-scale trial, and to find an appropriate dose to take to the next stage. I am delighted that we have succeeded in doing this. We have demonstrated our ability to execute an innovative, multicentre, multinational clinical trial programme – and in the midst of a global pandemic. Our work follows the efforts and achievements of so many researchers before us, and we are grateful to all of them and for the opportunity to work with the mental health care community to transform patient experience and patient outcomes. With our world-leading psychedelic research over the last few years, we have now created a unique and extensive data lake; this provides an unprecedented opportunity to further evaluate and optimise psilocybin therapy for patients suffering with serious mental health illness. With these compelling data, we will urgently progress our clinical development programme and move closer to making this therapy accessible to patients in need, if approved."