Psychedelic drug receives approval to be tested as depression treatment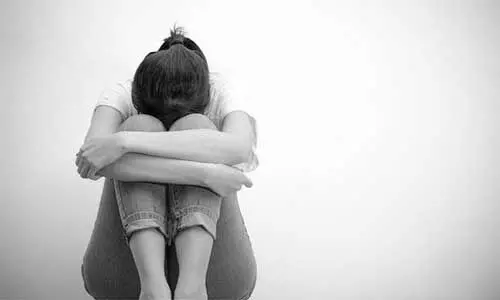 UK: Psychedelic drug dimethyltryptamine (DMT) has received approval from regulators in the UK to be tested as a depression treatment alongside psychotherapy. DMT is known as the "spirit molecule" because of the powerful hallucinogenic trips it creates in users.

Approval to undertake the first clinical trial of the DMT use for depression treatment was given in December 2020 by the Medicines and Healthcare products Regulatory Agency (MHRA), but now the Home Office need to approve the study as DMT is a controlled substance.

The drug will be given to two groups, healthy people and then in the second trial it will be given to people with depression alongside psychotherapy.
According to NICE, diabetes patients are three times more likely to be diagnosed with depression than those without it. Depression can majorly impact well being and the ability and motivation of a person to self-manage their condition.
"The psychedelic drug breaks up all of the ruminative thought processes in your brain – it literally undoes what has been done by either the stress you've been through or the depressive thoughts you have – and hugely increases the making of new connections," said Small Pharma's chief scientific and medical officer Carol Routledge.
"Then the [psychotherapy] session afterwards is the letting-things-settle piece of things – it helps you to make sense of those thoughts and puts you back on the right track. We think this could be a treatment for a number of depressive disorders besides major depression, including PTSD, treatment-resistant depression, obsessive-compulsive disorder, and possibly some types of substance abuse."
The Beckley Foundation, based in Oxfordshire, designs and develops psychedelic drug research to inform global drugs policy.
"I myself don't find DMT to be a very lovable compound, but it is definitely an interesting study to do. It is a harsher compound than other psychedelics like psilocybin or LSD, where the experience is more like a flower opening and receiving what's already inside you," said founder and director of Beckley Foundation, Amanda Feilding.
"DMT triggers a strong [psychedelic trip], where people experience what they call 'the entities' – they meet beings who seem to be real, like being in a dream. But it can rather take one over."

It is hoped the initial trial, which could start in January, will establish the lowest dose of DMT that elicits a psychedelic experience. There will be 32 healthy participants, who have not previously taken a psychedelic drug. This will be followed by a study involving 36 people diagnosed with clinical depression.