PTSD affects thirty-percent of COVID-19 survivors, JAMA study.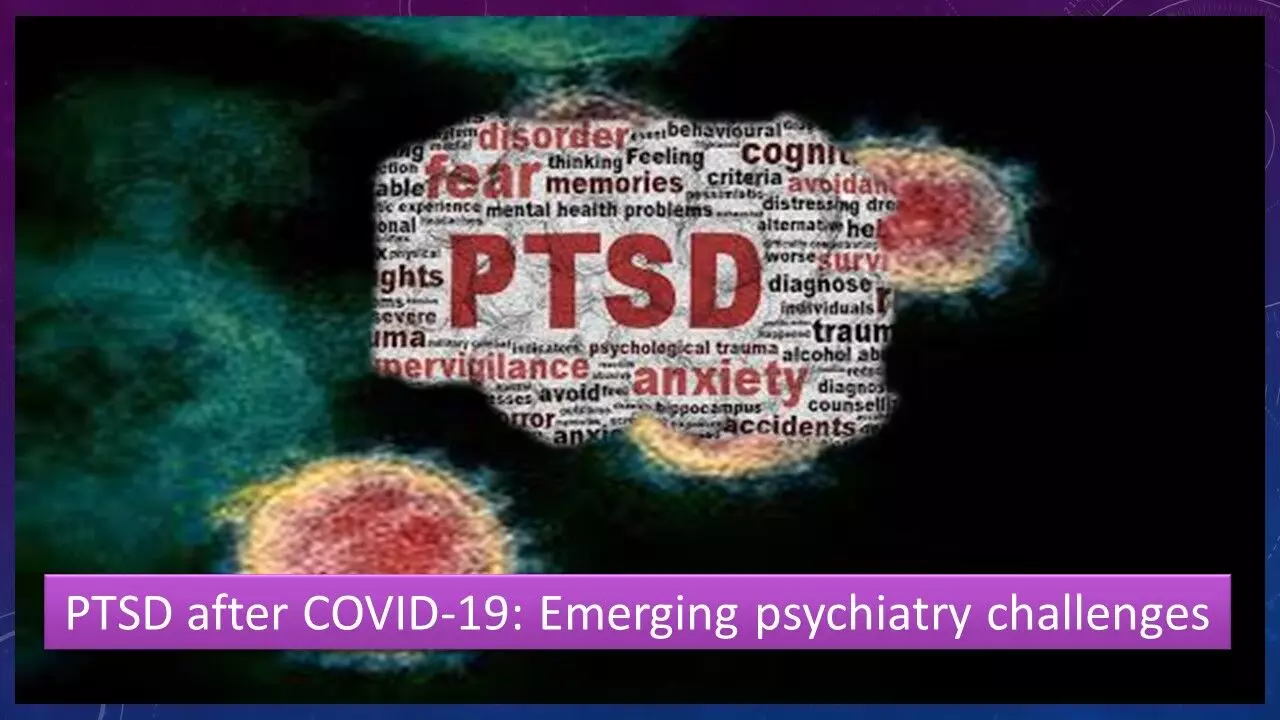 ITALY: Posttraumatic stress disorder (PTSD) affects persons who have encountered a traumatic event. Previous coronavirus epidemics were associated with PTSD diagnoses in post-illness stages, with meta-analytic findings indicating a prevalence of 32.2%. However, information after severe COVID-19 infection is piecemeal. Researchers at Fondazione Policlinico Universitario, Italy aimed at filling this gap by studying a group of patients with coronavirus disease 2019 (COVID-19) who sought treatment at the emergency department, most of whom required hospitalization, eventually recovered, and were subsequently referred to a postacute care service for multidisciplinary assessment. they found a PTSD prevalence of 30% in COVID-19 survivors.
A total of 381 consecutive patients who presented to the emergency department with SARS-CoV-2 and recovered from COVID-19 infection were referred for a post-recovery health check to a post-acute care service. Patients were offered a comprehensive and interdisciplinary medical and psychiatric assessment, which included data on demographic, clinical, psychopathological, and COVID-19 characteristics. Trained psychiatrists diagnosed PTSD using the criterion-standard Clinician-Administered PTSD Scale for DSM-5 (CAPS-5), reaching a Cohen κ interrater reliability of 0.82.
To meet PTSD criteria, in addition to traumatic event exposure (criterion A), patients must have had at least 1 DSM-5 criterion B and C symptom and at least 2 criterion D and E symptoms. Criteria F and G must have been met as well. Additional diagnoses were made through the Structured Clinical Interview for DSM-5.
During acute COVID-19 illness, most patients were hospitalized (309 of 381 [81.1%]), with a mean (SD) length of hospital stay of 18.41 (17.27) days. PTSD was found in 115 participants (30.2%). In the total sample, additional diagnoses were depressive episode (66 [17.3%]), hypomanic episode (3 [0.7%]), generalized anxiety disorder (27 [7.0%]), and psychotic disorders (1 [0.2%]).
Patients with PTSD were more frequently women (64 [55.7%]), reported higher rates of history of psychiatric disorders (40 [34.8%]) and delirium or agitation during acute illness (19 [16.5%]), and presented with more persistent medical symptoms in the postillness stage (more than 3 symptoms, 72 [62.6%]. Logistic regression specifically identified sex, delirium or agitation, and persistent medical symptoms as factors associated with PTSD.
This cross-sectional study found a PTSD prevalence of 30.2% after acute COVID-19 infection, which is in line with findings in survivors of previous coronavirus illnesses compared with findings reported after other types of collective traumatic events. Associated characteristics were female sex, history of psychiatric disorders, and delirium or agitation during acute illness. In the PTSD group, authors also found more persistent medical symptoms, often reported by patients after recovery from severe COVID-19.
Source: JAMA Psychiatry: doi:10.1001/jamapsychiatry.2021.0109