Viloxazine- recently FDA approved "New drug in the town"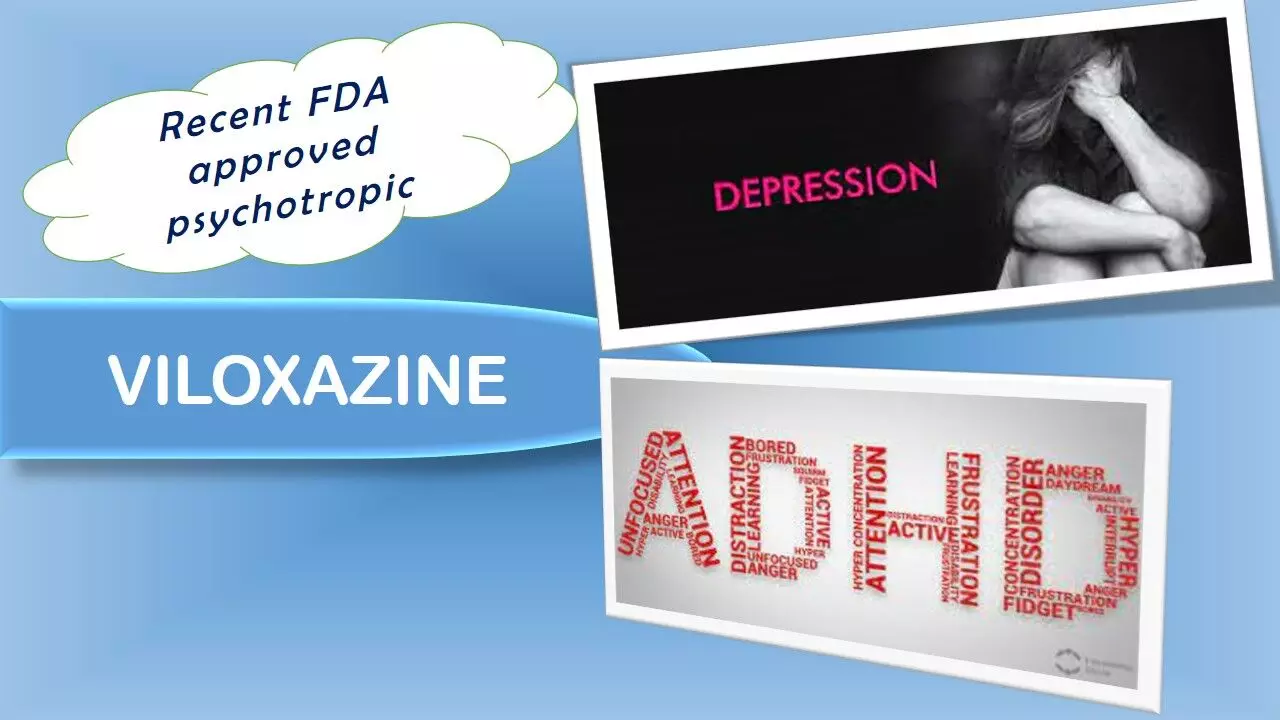 Originally marketed as a bicyclic antidepressant, and FDA designated as an orphan drug for narcolepsy/cataplexy, viloxazine was recently approved for attention deficit hypersenisitivity disorder (ADHD) in children aged 6–17 years at 100− 400 mg/d.

Viloxazine was originally described as a norepinephrine reuptake inhibitor (NRI). NRIs have previously demonstrated efficacy in attention deficit/hyperactivity disorder (ADHD). Its clinical and safety profile, however, was found to be distinct from other ADHD medications targeting norepinephrine reuptake.
An article published in Journal of Experimental Pharmacology by Chungping Yu et al. further improves the understanding regarding the mechanism of action of viloxazine and compares it with other ADHD medications.
Viloxazine was first approved in the 1970s in the United Kingdom. Currently, an extended-release formulation of this molecule, SPN-812 (viloxazine extended-release), is being developed for the treatment of ADHD in children, adolescents, and adults. It is effective in reducing symptoms of hyperactivity, impulsivity, and inattention in children and adolescents with ADHD.
In contrast to potent noradrenergic agents, SPN-812 has a low incidence of cardiac-related adverse events (such as increased blood pressure or heart rate)—suggesting that viloxazine possesses only moderate noradrenergic activity. In addition to clinical profile, the inhibitory potency of viloxazine for NE and 5-HT uptake is different from that of other known NRIs, such as atomoxetine and reboxetine.
It has also been demonstrated in-vitro that viloxazine demonstrated antagonistic activity at 5HT2B and agonistic activity at 5-HT2C receptors, along with predicted high receptor occupancy at clinical doses.
In vivo, viloxazine increases extracellular 5-HT levels in the prefrontal cortex (PFC), a brain area implicated in ADHD. Viloxazine also exhibits moderate inhibitory effects on the norepinephrine transporter (NET) in vitro and in vivo, and elicited moderate activity at noradrenergic and dopaminergic systems.
Mechanism of Action of Viloxazine
Collectively, the data have demonstrated that the MoA of viloxazine predominantly involves serotonergic and noradrenergic pathways. It shows moderate inhibitory activity of viloxazine towards the NET, consistent with the observed low rate of cardiac-related effects in the clinical setting, which are commonly seen in drugs for CNS stimulant treatments and the NRI atomoxetine that have been associated with serious cardiovascular events in children, adolescents, and adults.
Therapeutic Implications in ADHD

The role of viloxazine as a 5-HT2C agonist and 5-HT enhancer – along with its inhibitory activity towards NET – identified in the current study by Yu et al demonstrates the relevance of this compound to target core symptomatology in ADHD.
This evidence suggests that balance between monoamines, and especially the role of 5-HT may have been grievously neglected, as it likely has bearing on adaptive cortico-striatal-thalamic-cortical pathway regulation and by extension, harmonious interaction between, sensory-motor, DMN, salience and cognitive/ attentional networks in ADHD.
Therapeutic Implications in Depression

5-HT is broadly considered to play a key role in regulating anxiety, stress levels, patience, coping capability, and mood in depression. A wide range of evidence has previously been reported supporting the role of 5-HT2C receptors in depression, and correspondingly, the mechanistic basis for the antidepressant properties and behavioral effects of 5-HT2C receptor agonists.
It can be concluded that Viloxazine's ability to increase 5-HT levels in the PFC and its agonistic and antagonistic effects on certain 5-HT receptor subtypes, indicate that 5-HT modulating activity of viloxazine is an important (if not the predominant) component of its MoA, complemented by moderate NET inhibition. These findings suggest the updated psychopharmacological profile of viloxazine that can be best explained by its action as a serotonin norepinephrine modulating agent (SNMA).

Source: 1. Asian Journal of Psychiatry: doi: 10.1016/j.ajp.2021.102786

2. Journal of Experimental Pharmacology: doi: 10.2147/JEP.S256586.