Young schizophrenics at highest suicide risk, finds JAMA study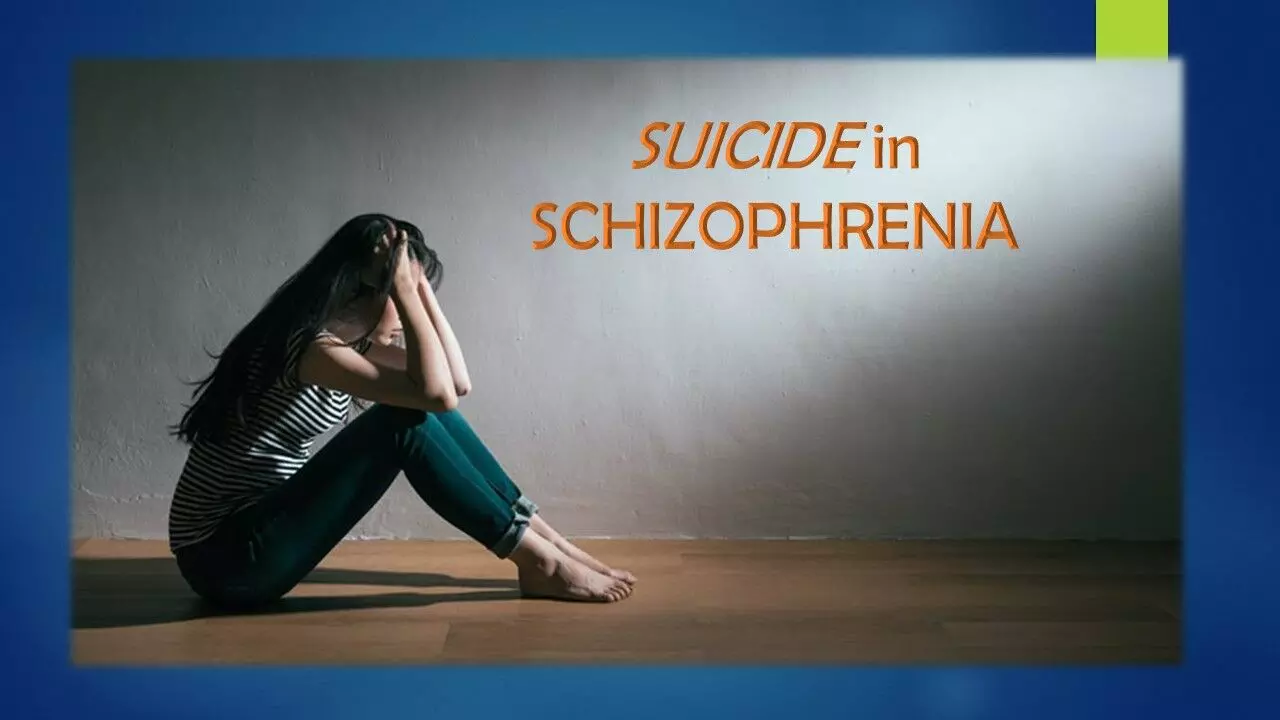 Suicide is a leading cause of mortality among people with schizophrenia. In contrast to the general population, in which suicide risk increases through middle age, researchers Olfson et al have shown that the risk of suicide in schizophrenia patients was is highest in younger age group (18 to 34 years of age) and lowest among those 65 years and older. The findings of their study have been published in JAMA Psychiatry.
Although adults with schizophrenia have an increased risk of suicide, sample size limitations of previous research have hindered characterizations of suicide risk across the life span. To describe suicide mortality rates and correlates among adults with schizophrenia across the life span and standardized mortality ratios (SMRs) for suicide compared with the general US population, Olfson et al considered five national retrospective longitudinal cohorts.
Patients were grouped according to age-groups: 18 to 34, 35 to 44, 45 to 54, 55 to 64, and 65 years or older. For each age group, suicide mortality rates per 100 000 person-years and adjusted hazard ratios (aHRs) with 95% CIs of suicide were determined. Suicide SMRs were estimated for the total cohort and by sex and age cohorts standardized to the general US population by age, sex, and race/ethnicity.
The total suicide rate among schizophrenia patients per 100 000 person-years was 74.00, which is 4.5 times higher than that for the general US population.
Suicide rates were significantly higher for men, and those with depressive, anxiety, drug use and sleep disorders, suicidal ideation, and suicide attempts or self-injury.
The suicide rate declined with age, from 141.95 for patients aged 18 to 34 years to 24.01 for patients 65 years or older. Overall, in this cohort study of adult Medicare patients with schizophrenia, suicide risk was elevated, with the highest absolute and relative risk among young adults.
These patterns support suicide prevention efforts with a focus on young adults with schizophrenia, especially those with suicidal symptoms and substance use. Although much remains unknown about why suicide risk declines in schizophrenia across the life span, several risk factors—including suicidal ideation, suicide attempt or self-injury, comorbid drug use diagnoses, and mental health inpatient admissions and emergency department visits—also decline with advancing age.
Nevertheless, high suicide risk in young adults with schizophrenia supports clinical vigilance in this patient population. Suicide prevention in schizophrenia might include expanding access to clozapine, treating comorbid drug use disorders, increasing availability of early psychosis detection programs, suicide risk screening in inpatient settings, and using cognitive behavioral therapy to help patients with schizophrenia resist command hallucinations and reduce their suicidal symptoms.
Source: JAMA Psychiatry: doi:10.1001/jamapsychiatry.2021.0841