Modern Approach For Unilateral Pleural Effusion: Case study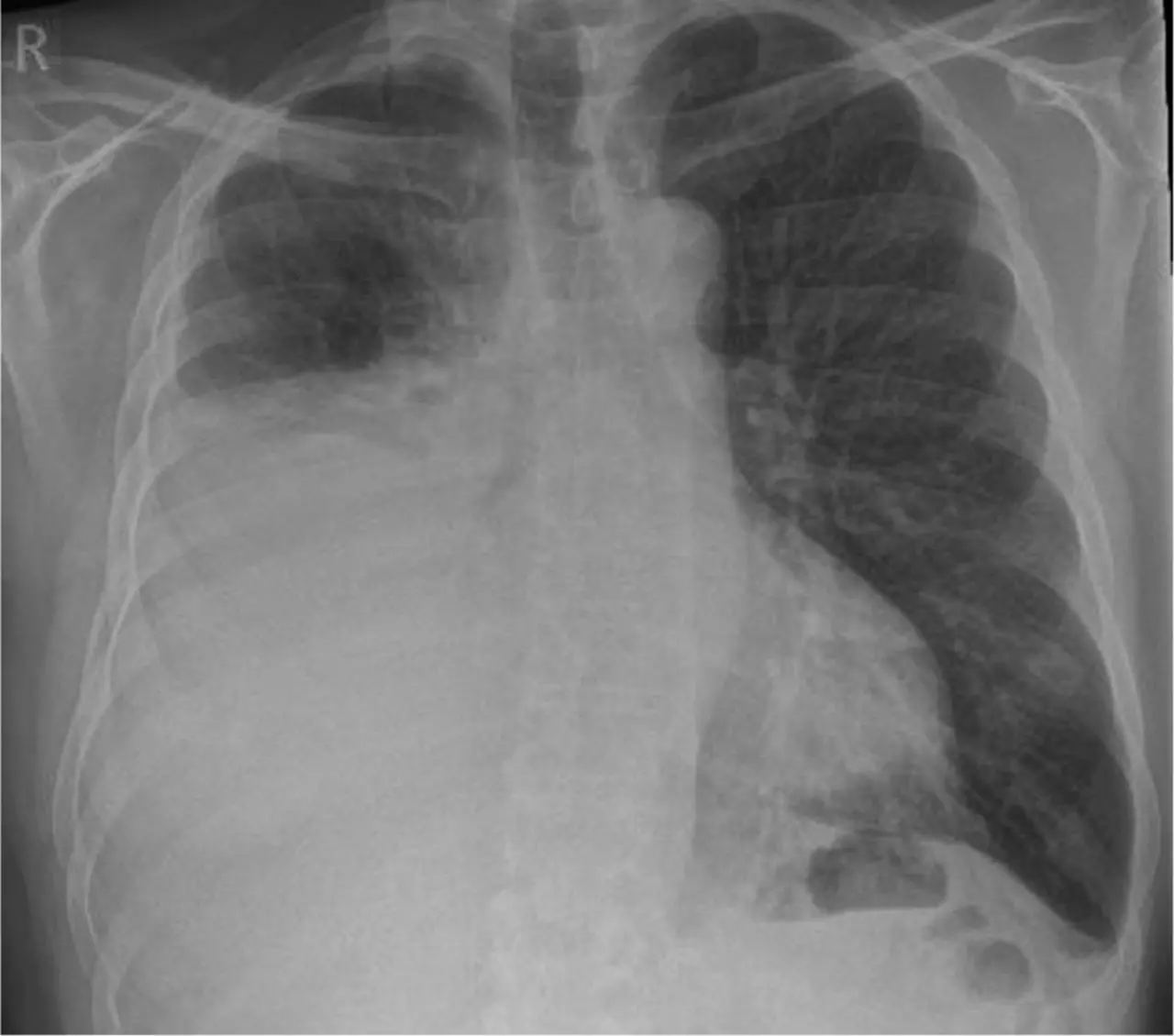 Over 50 systemic conditions may affect the pleura and, thus, unilateral pleural effusions may present for a variety of reasons. Recently, physicians from the Glenfield Hospital, UK, reported about a patient with unilateral moderate-sized right pleural effusion.
The case study was published online in the Clinical Medicine Journal on December 03, 2021.

Various pleural interventions are available in current practice but have varying diagnostic sensitivity. Investigation of a unilateral pleural effusion is a common clinical scenario faced by general and respiratory physicians alike. With the high prevalence of Malignant pleural effusions (MPE) associated with advanced-stage lung cancer and other malignancies, it is increasingly important to perform the correct, as well as most useful, investigation for the patient.

Dr Dana Li and team reported about a 67 years old male patient with a history of atrial fibrillation on edoxaban, presented with a 4-week of worsening breathlessness. He also had a history of 40-pack-year smoking and occupational exposure to asbestos as a builder. His World Health Organization performance status is 0 and, the general practitioner arranged a chest X-ray.
He was diagnosed with unilateral moderate-sized right pleural effusion. Although the aetiology of this patient's pleural effusion is unknown, the physicians noted that certain risk factors (including the smoking history and asbestos exposure) would suggest that a malignant pleural effusion is most likely. They further mentioned that ipsilateral chest pain may suggest malignant mesothelioma.
The patient attends the ambulatory pleural clinic for assessment the following week. In patients with suspected undiagnosed malignant effusion, the physicians performed a therapeutic pleural aspiration. Edoxaban was stopped for 48 hours before the procedure due to bleeding risk. After aspiration of 1.1 L fluid, the patient improved symptomatically and samples were sent for biochemical (protein, lactate dehydrogenase (LDH) and glucose), microbiological and cytological analysis.
Investigational Findings:
Chest X-Ray following therapeutic thoracocentesis revealed a hydropneumothorax, which raised the possibility of a non-expandable lung (NEL).
Pleural fluid suggested an exudative effusion (protein of 40 g/L and LDH of 620 IU).
Cytology showed a lymphocytic effusion with no malignant cells seen.
Computed tomography of the chest revealed a parietal pleural rind predominantly encasing the right lower lobe, likely causing the NEL.
As the pleural fluid cytology was non-diagnostic, the physicians proceeded to a thoracoscopy under local anaesthetic and moderate sedation, also known as local anaesthetic thoracoscopy (LAT), medical thoracoscopy or pleuroscopy.
LAT revealed extensive nodularity over the visceral and parietal pleural, so the physicians inserted an indwelling pleural catheter (IPC) at the time of thoracoscopy for likely NEL
The pleural biopsies demonstrated malignant epithelioid mesothelioma. Following the discussion in the lung multidisciplinary team meeting, the physicians referred the patient to oncology for systemic treatment. The patient continued to drain his IPC three times weekly and subsequently achieved autopleurodesis. The IPC was removed soon after.

The authors noted,

"Patients with pleural effusions may present with breathlessness due to impaired gas exchange, reduced ventilatory capacity and abnormal movement of the thoracic cage and diaphragm.
Investigation of a unilateral pleural effusion should be carefully considered, taking into account the likely underlying aetiology, the patient's clinical condition and the need for further investigation and/or intervention.
Thoracic ultrasound is essential before all interventions for pleural effusion and should be performed by trained operators.
Local anaesthetic thoracoscopy aids diagnosis in exudative pleural effusions of unknown aetiology.
An indwelling pleural catheter may be a useful first-line intervention in suspected or confirmed cases of malignant pleural effusion."
They further added, "The diagnostic pathway in unilateral pleural effusion is increasingly outpatient-based, avoiding hospitalisation, which is particularly relevant with the recent COVID-19 pandemic."
For further information:
Article Source :
Clinical Medicine Journal