FDA Approves IV Formulation of Uptravi for Pulmonary Arterial Hypertension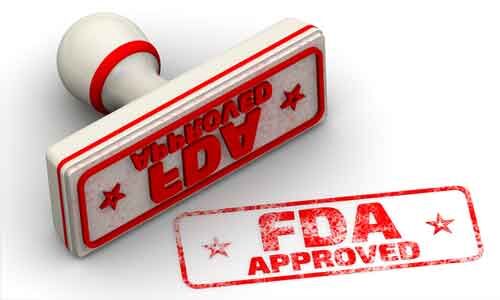 USA: The US Food and Drug Administration (FDA) has approved intravenous (IV) formulation of Uptravi (selexipag) injection for the treatment of pulmonary arterial hypertension (PAH) in adult patients who are temporarily unable to take oral therapy.
Uptravi IV is a therapeutic option that will allow patients to avoid short-term treatment interruptions and stay on UPTRAVI therapy, as uninterrupted treatment is considered key for individuals with PAH. Uptravi tablets were first approved by the FDA in 2015 to delay disease progression and reduce the risk of hospitalization for PAH.
"Given the progressive nature of this disease, maintaining treatment is important to help control PAH. However, there are times where patients may be unable to take oral medications. For patients on UPTRAVI, bridging short-term temporary interruptions of UPTRAVI tablets with UPTRAVI IV may maintain the treatment effect and avoid the need to change therapy or re-titrate UPTRAVI tablets after re-initiation," said Kelly Chin, M.D., UPTRAVI IV study senior author and Associate Professor of Internal Medicine and Director of the Pulmonary Hypertension Program at The University of Texas Southwestern Medical Center.
The FDA approval of the New Drug Application (NDA) for UPTRAVI is based upon the findings from a prospective, multi-center, open-label single sequence cross-over Phase 3 study designed to assess the safety, tolerability, and pharmacokinetics of temporarily switching between UPTRAVI tablets and UPTRAVI IV. The results of the study were published earlier this year in Respiratory Research and examined switching from a stable dose of UPTRAVI tablets to a corresponding dose of UPTRAVI IV and back to UPTRAVI tablets.2
"Today marks an important day for patients who rely on UPTRAVI, as this new intravenous formulation meets a current unmet need for these patients. As part of our commitment to investing in research and understanding the science around the potential of UPTRAVI, we're inspired by this approval and are proud to be paving the way to advance treatment options and care for patients with PAH," said Neil Davie, PhD, Global Therapeutic Area Head, Pulmonary Hypertension, Janssen.
The UPTRAVI IV study enrolled 20 patients who received all UPTRAVI doses (either tablets or IV). The study found that the switch between UPTRAVI tablets and UPTRAVI IV was well tolerated with no unexpected safety findings. Adverse events (AEs) that resulted from UPTRAVI® IV were similar to those associated with UPTRAVI tablets, with the exception of infusion site reactions reported in two patients (both of which were considered mild-to-moderate in intensity and neither led to study and/or treatment discontinuation). The prostacyclin-associated AEs included headache, diarrhea, nausea, vomiting, pain in jaw, myalgia, pain in extremity, flushing, and arthralgia.
Source : FDA