FDA Extends Approval of TRIKAFTA For Cystic Fibrosis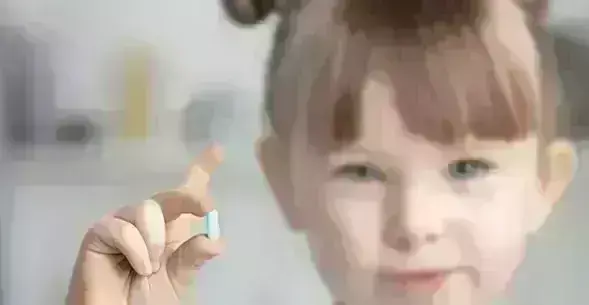 Cystic fibrosis is caused by a defective protein that is the result of mutations in the CFTR gene. Although there is approximately 2,000 known cystic fibrosis transmembrane conductance regulator (CFTR) gene mutations, the most common mutation is the F508del mutation. US Food and Drug Administration (FDA), recently extended the approval of Trikafta ® (elexacaftor/tezacaftor/ivacaftor and ivacaftor) to include people with cystic fibrosis (CF) ages 12 years and older with certain mutations in the CFTR gene that are responsive to TRIKAFTA based on in vitro data.

Currently available therapies that target the defective protein are treatment options for some cystic fibrosis patients, but many patients have mutations that are not eligible for treatment. Trikafta is the first approved effective treatment for patients 12 years of age and older with cystic fibrosis, who have at least one F508del mutation of the transmembrane conductance regulator (CFTR) gene, which affects 90% of the population with cystic fibrosis.
TRIKAFTA was previously approved for people with at least one F508del mutation and is now approved for 177 additional mutations. These approvals allow more than 600 people with CF not previously eligible for these medicines an opportunity to potentially benefit from treatment that targets the underlying cause of their disease.
"The approval for expanded use of three of our CF medicines based on our well-established in vitro model is a testament to the relentless commitment of our scientists to reach our goal of developing treatments for all people with CF", said Reshma Kewalramani, M.D., Chief Executive Officer and President, Vertex in a press release.
Trikafta also received orphan drug designation and, the FDA granted this application Priority Review in addition to Fast Track and Breakthrough Therapy Designation.
The FDA warns about the risk of elevated liver enzyme and cataract. The most common side effects of TRIKAFTA were headache, rash, upper respiratory tract symptoms and gastric symptoms. The FDA further noted the risk of interaction with enzyme inducers and advised patients and care providers to discuss with a healthcare professional before starting treatment. They noted that the presence of at least one F508del mutation must be confirmed using an FDA-cleared genotype test before starting treatment.
"Today, this landmark approval is a testament to these efforts, making a new treatment available to most cystic fibrosis patients, including adolescents who previously had no options, and giving access to others in the cystic fibrosis community. An additional effective therapy, "said FDA Commissioner Ned Sharpless, MD.
For further information:
Article Source :
US FDA Press release