Is it Safe to Perform Thoracentesis in Coagulopathy Patients?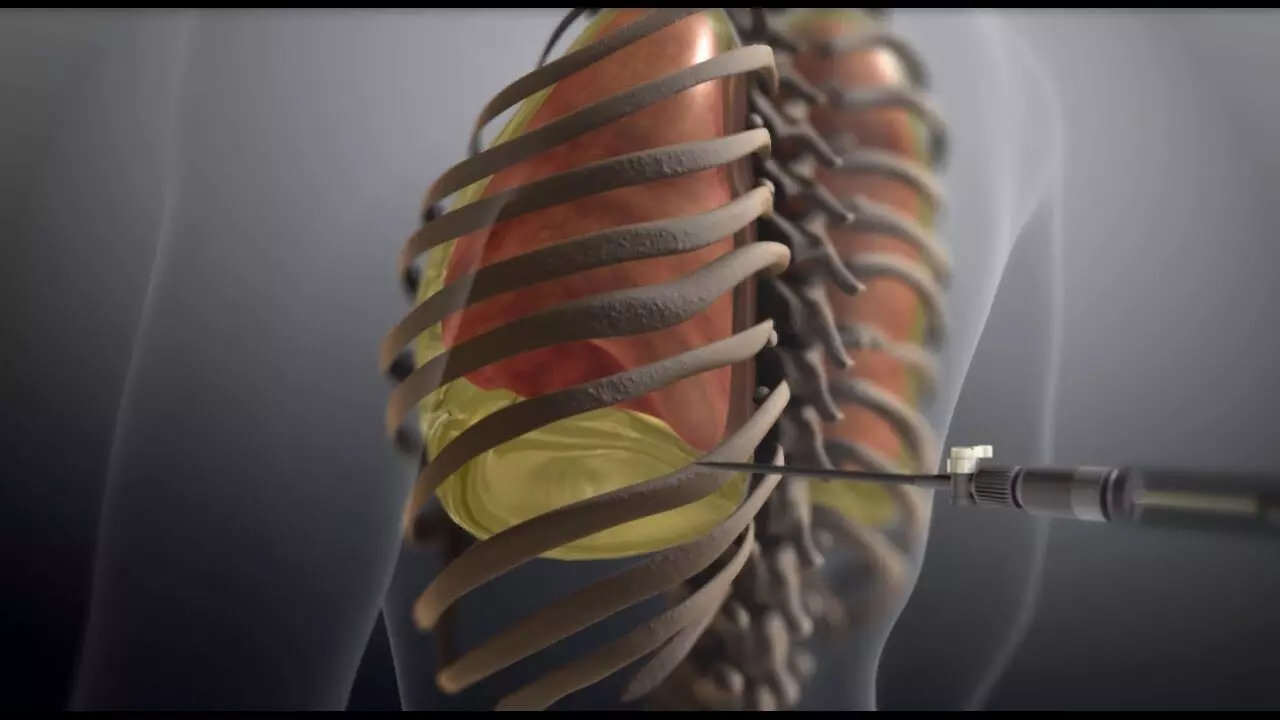 Thoracentesis and tube thoracostomy are common procedures with bleeding risks. A recent study suggests that performing thoracentesis or thoracostomy is safe in patients with uncorrected coagulopathy. The study findings were published in the CHEST Journal on April 23, 2021.

Current guidelines (BTS 2010) recommend that non-urgent pleural aspirations and chest drain insertions should be avoided in anticoagulated patients until the international normalised ratio (INR) <1.5. However, several studies published since then have demonstrated safety at higher levels of INR. There is also little guidance available for the safety of pleural procedures when platelets are low or when patients are on antiplatelets and anticoagulants. Therefore, researchers from the National University of Singapore, Singapore, conducted a study to assess the evidence on the safety of thoracentesis and tube thoracostomy in patients with uncorrected coagulopathy.
In this systemic review and meta-analysis, the researchers included eighteen studies (5,134 procedures) by searching PubMed and Embase from inception through December 31, 2019. Included studies involved patients with uncorrected coagulopathy because of disease (eg, thrombocytopenia, liver cirrhosis, kidney failure) or drugs (eg, antiplatelets, anticoagulants). The major outcome assessed were major bleeding and mortality.
Key findings of the study were:
Using random-effects meta-analysis, the researchers found that the pooled major bleeding and mortality rate was 0.
They found no publication bias and excluded six studies that were in abstract form.
Upon analysing the remaining 12 articles, they found that the pooled major bleeding and mortality rate also was 0.
In a subgroup analysis of patients with uncorrected coagulopathy, they found similar results.
This implies a very low, perhaps 0% bleeding and mortality risk, in performing thoracentesis or tube thoracostomy on patients taking antiplatelet or anticoagulant agents or those with thrombocytopenia or coagulopathy from a disease process, like cirrhosis.
The authors concluded, "Among patients with uncorrected coagulopathy who underwent thoracentesis or tube thoracostomy, major bleeding and mortality complications were uncommon. Our results suggest that in appropriately selected patients, thoracentesis or tube thoracostomy can be performed safely."
For further information:
https://journal.chestnet.org/article/S0012-3692(21)00761-3/fulltext
Article Source :
CHEST Journal