Nocturnal oxygen therapy benefits COPD patients during high altitude travel: JAMA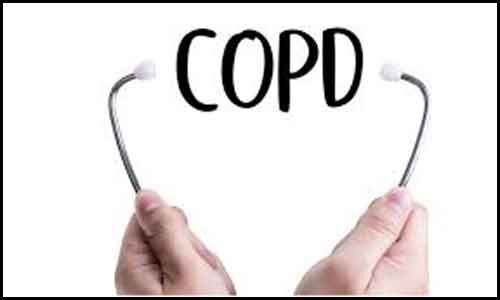 Switzerland: Nocturnal oxygen therapy (NOT) may be beneficial for chronic obstructive pulmonary disease (COPD) patients during their travel to high altitudes, according to a recent study published in JAMA Network Open. This may be because NOT reduces nocturnal hypoxemia, sleep-disordered breathing, and other adverse health effects.
COPD is characterized by chronic airflow limitation related to airway inflammation associated with the destruction of the lung parenchyma and airway narrowing. It is highly prevalent and is the fourth leading cause of death. Given that many COPD patients may travel to high altitudes for leisure or work activities they may experience severe hypoxemia at high altitudes because of disease-related ventilatory limitations and impaired gas exchange.
While daytime oxygen administration during mountain outdoor activities is inconvenient or maybe unpractical, NOT could be a feasible way for the prevention of severe hypoxemia, breathing disturbances, and altitude-related adverse health effects (ARAHEs) in COPD patients during their travel to high altitude.
Lu Tan, Department of Respiratory Medicine, University Hospital of Zurich, Zurich, Switzerland, and colleagues evaluated whether NOT prevents nocturnal hypoxemia and breathing disturbances during the first night of a stay at 2048 m and reduces the incidence of ARAHEs.
The researchers enrolled 32 patients (mean age, 65.6 years; 53% women) with moderate to severe COPD. They were lowlanders living below 800m and had FEV1 between 30% and 80% predicted, pulse oximetry of at least 92%, no oxygen therapy requirement, and no history of sleep apnea. The baseline assessments were performed at the University Hospital Zurich, which is located at 490 m altitudes and then during two stays (2 days, 2 nights) at a Swiss Alpine hotel, located at 2,048 m altitude. After which patients were randomly assigned to NOT (3 L/min) or placebo. Between the two evaluations, patients were required to spend at least 2 weeks at low altitude.
Coprimary outcomes were differences between NOT and placebo intervention in an altitude-induced change in mean nocturnal oxygen saturation (SpO2). This was measured by pulse oximetry and apnea-hypopnea index (AHI) measured by polysomnography during night 1 at 2048 m and analyzed according to the intention-to-treat principle.
Key findings of the study include:
At 490 m, mean (SD) SpO2 was 92% (2%) and mean (SD) AHI was 21.6/h (22.2/h).
At 2048 m with placebo, mean (SD) SpO2 was 86% (3%) and mean (SD) AHI was 34.9/h (20.7/h).
Compared with placebo, NOT increased SpO2 by a mean of 9 percentage points, decreased AHI by 19.7/h, and improved subjective sleep quality measured on a visual analog scale by 9 percentage points.
During visits to 2048 m or within 24 hours after descent, 8 patients (26%) using placebo and 1 (4%) using NOT experienced ARAHEs.
"Lowlanders with COPD experienced hypoxemia, sleep apnea, and impaired well-being when staying at 2048 m. Because NOT significantly mitigated these undesirable effects, patients with moderate to severe COPD may benefit from preventive NOT during high altitude travel," concluded the authors.
The study, "Effect of Nocturnal Oxygen Therapy on Nocturnal Hypoxemia and Sleep Apnea Among Patients With Chronic Obstructive Pulmonary Disease Traveling to 2048 Meters: A Randomized Clinical Trial," was published in JAMA Network Open.
Source : JAMA Network Open