Depression and Obstructive Sleep Apnea-Clinical Implications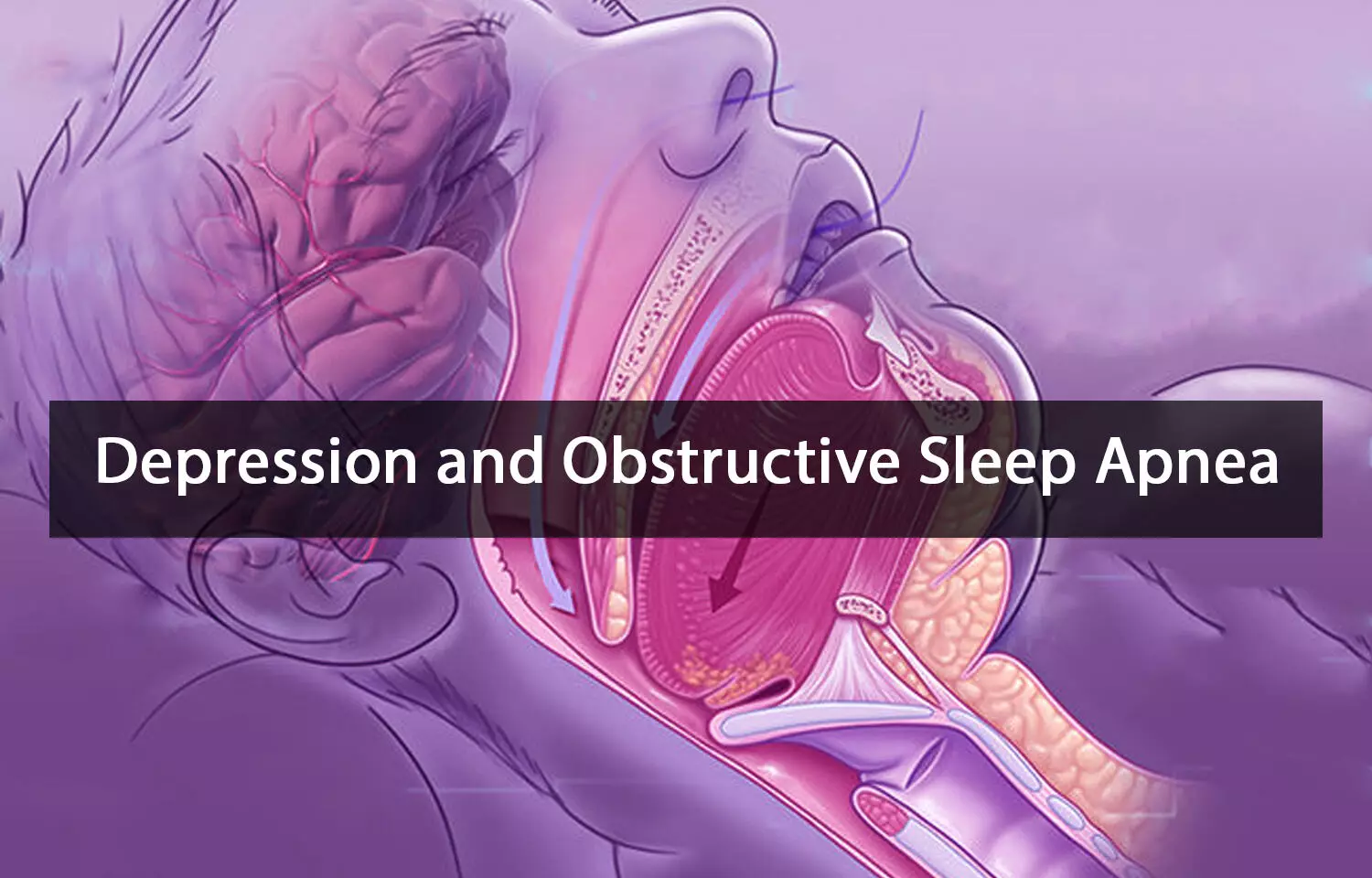 There is a considerable overlap between symptoms of obstructive sleep apnea (OSA) and depression, resulting in under-diagnosis of OSA which is a common sleep disorder.

OSA is characterized by repetitive pharyngeal collapse in sleep, manifested chiefly by snoring and daytime sleepiness. This cyclical collapse results in cyclical hypoxia and cyclical stimulation of the sympathetic nervous system. This is responsible for adverse effects on various body systems. These consequences can be life threatening. Nocturnal symptoms mainly include loud and habitual snoring, choking, restless sleep, dry throat and nocturia. In elderly, nocturia and cognitive impairment are prominent symptoms. During daytime OSA patients mainly experience fatigue, sleepiness and inability to concentrate. In fact, OSA patient may present with daytime symptoms only, as nocturnal symptoms are observed by the partner sharing the bedroom; who may consider snoring as a normal phenomenon. There is poor awareness of OSA in society at large.

Depression poses a major public health problem. Numbers of patients suffering from depression are rising day by day. Poongothai Subramani et al reported the prevalence of depression as 15.1%. This study involved 26,001 subjects among urban south Indian population. (1) Reddy and Chandrashekar in a meta-analysis reported the prevalence of depression to be 7.9 to 8.9 per thousand population and the prevalence rates were nearly twice in urban areas. (2) Pattanaik S et al (3) reported the prevalence of OSA in an Indian population using the STOP-BANG questionnaire to be 13.7%. Also, the prevalence of OSA did not show any significant difference in various age groups. Also, it was found that males had a higher prevalence of OSA as compared to females. The prevalence of OSA was 13.4% in habitual snorers and 3.57 in non-habitual snorers as reported by Sharma SK et al. (4)
Clinical Angle - The common symptoms which occur both in OSA and depression are (i) sleep disturbance (ii) daytime sleepiness (iii) fatigue (iv) decreased alertness (v) anxiety (vi)restlessness (vii)poor concentration (viii) weight gain. Owing to excessive daytime sleep, most OSA patients are not alert and demonstrate poor concentration, factors which could be the cause of severe mood disorders. (5) Decreased alertness can result in accidents while driving and while operating machines.OSA patients can present with major depressive symptoms. Also, they have higher prevalence of depression than in general population. (6) Major depressive disorder (MDD) carries with it an 18% prevalence of associated OSA while OSA has a 17.6% prevalence of MDD. A co- linear relationship exists between OSA and major depressive disorder. (7)
Depression is a risk factor for coronary artery disease. Coronary artery disease when it occurs with depression has a greater morbidity and mortality risk as compared to patients without depression. (8) OSA itself is a risk factor for hypertension, coronary heart disease, insulin resistance, metabolic syndrome, stroke and dementia. Yaffe K et al reported that older women with OSA present with greater decline in cognitive function than without OSA. (9) Patients suffering from OSA and major symptoms of depression respond to CPAP therapy. There is resolution of depressive symptoms gradually with improvement in quality of life. (10) Elderly with symptoms of depression need to be evaluated for OSA before administering anti-depressant drugs. These drugs may not be necessary if OSA is treated with CPAP. Dementia in elderly may be reversible. Elderly often suffer from multiple diseases which may be consequences of OSA. This approach helps in reducing the number of drugs prescribed and also improves quality of life. An important cause for falls in elderly is administration of drugs like anti-depressants, sedative/hypnotic drugs. Finally, depression evident on face, may be a pointer to hypothyroidism which can be present along with OSA and depression.
References:
1. Poongothai S, Pradeepa R, Ganesan A, Mohan V. Prevalence of depression in a large urban South Indian population - The Chennai Urban Rural Epidemiology Study (CURES-70) PloS One. 2009;4:E7185.
2. Reddy MV, Chandrashekhar CR. Prevalence of mental and behavioural disorders in India: A metaanalysis. Indian J Psychiatry. 1998; 40:149–57
3. Pattanaik S, Rajagopal R, Mohanty N, Pattanaik Swati. Prevalence of obstructive sleep apnea in an Indian Population using STOP-BANG questionnaire. Asian Journal of Pharmaceutical and Clinical research 2018;11:100-103.
4. Sharma SK, Kumpawat S, Banga A, Goel A. Prevalence and risk factors of obstructive sleep apnea syndrome in a population of Delhi, India. Chest 2006;130(1):149-56.
5. Sforza E, de Saint Hilaire Z, Pelissolo A, Rochat T, Ibanez V. Personality, anxiety and mood traits in patients with sleep-related breathing disorders: effect of reduced daytime alertness. Sleep Med. 2002;3(2):139–145.
6. Ejaz SM, Khawaja IS, Bhatia S, Hurwitz TD. Obstructive sleep apnea and depression: a review. Innov Clin Neurosci. 2011;8(8):17–25.
7. Peppard PE, Szklo-Coxe M, Hla KM, Young T. Longitudinal association of sleep-related breathing disorder and depression. Arch Intern Med. 2006; 166(16):1709–1715
8. Lett HS, Blumenthal JA, Babyak MA, Sherwood A, Strauman T, et al. Depression as a risk factor for coronary artery disease: evidence, mechanisms, and treatment. Psychosom Med. 2004;66(3):305–315.
9. Yaffe K, Laffan AM, Harrison SL, Redline S, Spira AP, et al. Sleep- disordered breathing, hypoxia, and risk of mild cognitive impairment and dementia in older women. JAMA. 2011;306(6):613–619.
10. Sánchez AI, Buela-Casal G, Bermúdez MP, Casas-Maldonado F. The effects of continuous positive air pressure treatment on anxiety and depression levels in apnea patients. Psychiatry Clin Neurosci.2001;55(6): 641–646.