Pune woman denied compensation for failed sterilisation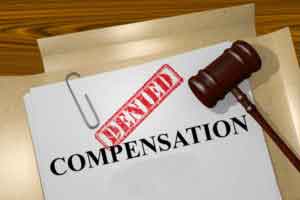 Mumbai: The Pune district consumer forum has rejected a woman's complaint seeking compensation from the civic body for a failed sterilisation procedure, saying government hospitals are not covered under the Consumer Protection Act and also noted there was no medical negligence.
The woman had approached the forum with the complaint that the sterilisation procedure she underwent at a civic hospital was a failure and sought a compensation of Rs 10 lakh from the Pune Municipal Corporation (PMC).
"It is not established by the complainant that the doctors performing the surgery were not skilled and had no experience.
"Moreover, the Kamala Nehru Hospital (where the procedure was carried out) is run by the Pune Municipal Corporation and hence she cannot become a consumer (under the Act)," observed a two-member bench of the forum comprising president V P Utpat and member Onkar Patil, last week.
They rejected the woman's claim that there was medical negligence on part of the hospital.
According to the complainant, after the sterilisation procedure, she was intimated that if she misses her menstrual cycle, she has to visit the hospital.
As per the complaint, doctors told the woman she will start menstruating soon. However, in February 2014, when an ultra-sonography was performed, it transpired that she was pregnant for six weeks.
According to her, the doctors assured her that her pregnancy can be medically terminated but they did not take any responsibility about her health and life.
Therefore, the woman said, she decided to continue the pregnancy. The sterilisation failure caused her mental agony and physical pain, said the complaint.
The woman said she already had three children and the failed procedure "unnecessarily burdened her with a fourth child".
Claiming her economical condition was very poor (her husband is a fish-vendor), she sought a compensation of Rs 10 lakh from the civic body.
However, the hospital denied all the allegations. It said the failure rate of female sterilisation is reported to be about 1.85 per cent during a period of 10 years.
The civic medical facility said even after taking all precautions there may be failure of sterilisation procedure for various reasons.
It said such a failure is known to medical science and reported worldwide even in the countries like the USA and the UK. Every surgery carries its "advantages and disadvantages", "pros and cons" and "success and failures", the hospital told the consumer forum.
The hospital said standard medical protocol was observed at the time of the procedure and there was no medical negligence by the doctors treating her.
The forum held that the complainant herself was responsible for the birth of her fourth child as she left the hospital when she was admitted for medical termination of pregnancy.
"It is considered opinion of the forum that the complainant has failed to establish medical negligence, much less deficiency in service, at the instance of the hospital," the bench noted.